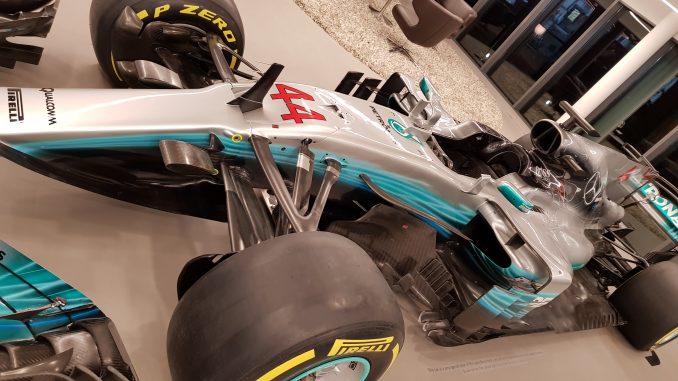 Podcast: Play in new window | Download
Subscribe: Apple Podcasts | RSS
What a week! Lee & Paul are back from Mercedes with a few stories to tell about the factory visit which ended in a surprise tour of the facility (massive thanks to Felix for showing us round) and we've had some car launches as well.
Up to when we recorded the show we've got to see 3 of the 2018 cars, RedBull, Haas & Williams, with another 2 coming out the day after we recorded (we wouldn't expect anything less than big news on a Tuesday) from Renault & Sauber and we've still got 5 more to come, the first of which are Mercedes & Ferrari on Thursday the 22nd. So watch out for Sian's write ups of those and whatever live coverage we can get from the Mercedes launch when Paul & Lee make their 3rd trip of the year.
But back to this week's podcast and we've got our thoughts on the cars we've seen, including the ever controversial halo and a round up of the other F1 news as we get closer to the start of the 2018 season which is only just over 4 weeks away now!
And as always we've got a new Who's A Total Shunt, the latest Formula Lee update and thanks as always for your Tweets, Emails & Facebook messages and don't forget there's an extra show that you can get access to by pledging on our Patreon Page too.
Enjoy
As always, you can listen here or on Sticher and iTunes and most other podcast apps too along with TuneIn Radio (which means we now play on Alexa devices!)