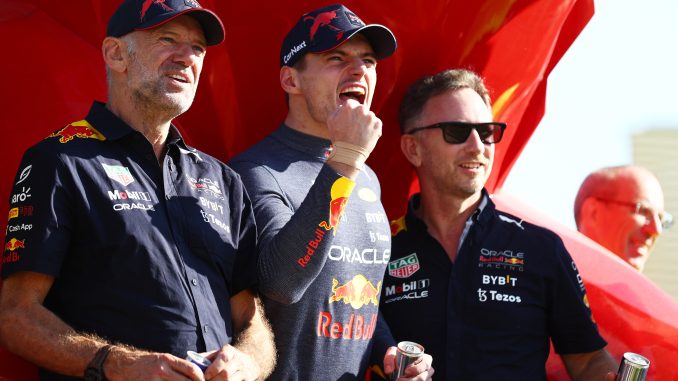 Podcast: Play in new window | Download
Subscribe: Apple Podcasts | RSS
Have we seen the last of the French Grand Prix at the Paul Ricard Circuit? Everyone seems to think so if the current rumours are to be believed, and we're pretty sure that Ferrari will be glad to see the back of racing at the "stripey test track" come 2023. In fact not having to go back there is probably causing their largest celebrations after this weekend's showing.
This week on the podcast we look back at another race that Charles Leclerc seemingly had in the bag before he had yet another excursion into a barrier, gifting an almost effortless win to RedBull and Max Verstappen.
As usual there's our team by team review of what went down on Sunday along with some late breaking Wednesday (yes we recorded late this week) news that Porsche are about to buy 50% of RedBull Technologies, including the F1 team (but not Alpha Tauri) and will be supplying the power trains from 2026 when the new regulations come into force. Along with a couple of other non-F1, but F1-adjacent stories that have caught our eye this week too.
There's all the usual tangents and a preview of the Hungarian GP this week before F1 shuts down for its Summer break and also the return (for only the 2nd time) of our occasional quiz "Who the bloody hell's that then"
Also don't forget to check out our Discord server where you can sign up for our iRacing league as well as joining in with all the chat on there and you can keep in touch on Facebook & Twitter as always.
And if you want to take advantage of our partnership with Athletic Greens then just click here
Enjoy
As always, you can listen here or on Stitcher iTunes Amazon and most other podcast apps too along with Spotify, Acast and TuneIn Radio on your smart speakers.