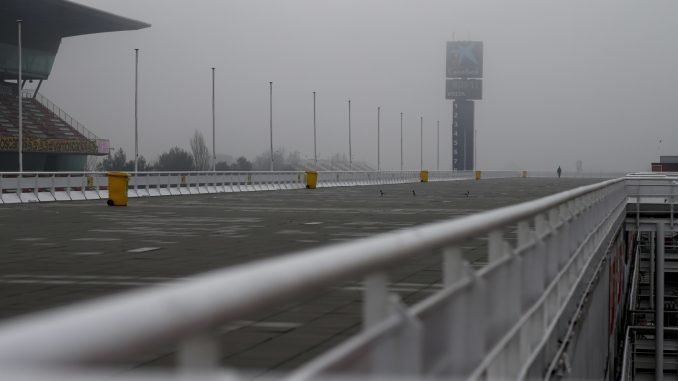 Podcast: Play in new window | Download
Subscribe: Apple Podcasts | RSS
Another race week to look forward to at 3Legs Towers and it's got a lot to live up to after the drama in Baku, but as it's the Spanish Grand Prix this weekend and the race has had a habit of being a bit processional recently, then we might be in for a relaxing Sunday afternoon, which will be an even bigger contrast after some of the drama that we've had in the 4 races so far this season…
This week on the podcast we take a look at the latest goings on in F1 with the announcement of some rule tweaks for aero in 2019 to increase overtaking (again), the line up for the 1st in-season test this week and the start of the celebrations for Toyota's season-long dominance for the (W)WEC. There's also news about a guest on the show next week, but you'll have to listen to find out who it's going to be.
On top of all that we've got a new Who's A Total Shunt, an update on the latest Formula Lee race and more. Also don't forget to get your fantasy teams sorted for the Official F1 and Gridrival leagues (and don't forget the daily fantasy game as well)
And, of course,  thanks as always for your Tweets, Emails & Facebook messages and don't forget there's an extra show that you can get access to by pledging on our Patreon Page too (especially if you want us to do the live Le Mans blog next month). And don't forget to check out our range of merch that you can order by clicking the link at the top of the page or here.
Enjoy
As always, you can listen here or on Sticher and iTunes and most other podcast apps too along with TuneIn Radio (which means we now play on Alexa devices!)