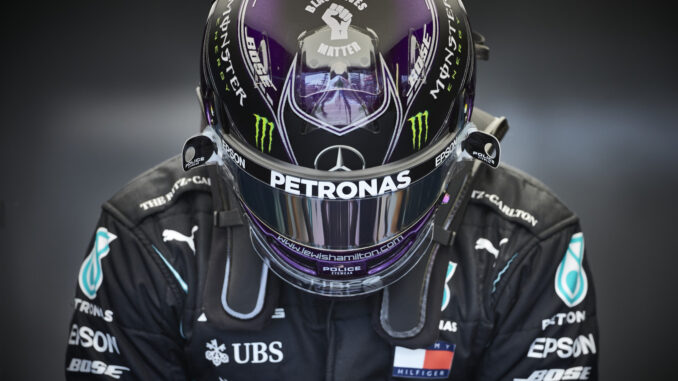 Podcast: Play in new window | Download
Subscribe: Apple Podcasts | RSS
After about a year of speculation. although it seems like longer, Lewis Hamilton has put pen to paper on a new contract. However it's only for 1 season, so we're right back where we started this time last year and we'll have to go through all of the "will he/won't he and if doesn't who'll replace him" again in 2021.
This week on the podcast we talk about the future for the 7 time world champion and where Mercedes go from here, along with talk of a new team from Monaco that wants to join the grid next year and a round up of some other news that's about as the teams get everything in order for the delayed start to the season and the moved pre-season practice.
Also this week, instead of the full total shunt special, we've got a triple shunt with a twist as we made Lee take part in answering them instead of reading the questions and it went about as well as you'd expect for him.
There's the usual load of tangents as too and maybe something extra that you might recognise from just over a year ago. And don't forget that you can still join our Discord server where you can sign up for our iRacing league as well as joining in with all the chat on there and you can keep in touch on Facebook & Twitter as always.
Enjoy
*Dan's back, but how many of you are going to read this!
As always, you can listen here or on Stitcher and iTunes and most other podcast apps too along with Spotify, Acast and TuneIn Radio on your smart speakers.