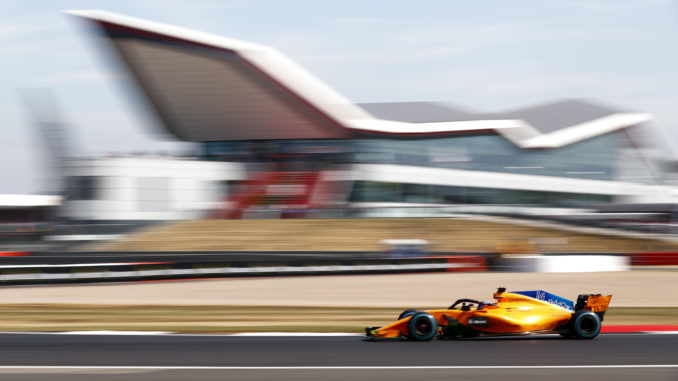 Podcast: Play in new window | Download
Subscribe: Apple Podcasts | RSS
This is the weekend where F1 comes home! The first Formula 1 World Championship Grand Prix was held at Silverstone in 1950 and the iconic circuit has gone on to hold the race another 51 times since then after sharing the race with Aintree and Brands Hatch up to 1986. But could this be the last race at the Northamptionshire venue for the foreseeable future?
This week on the podcast we preview this year's British Grand Prix and look to what could happen to the race in the future as the contract with Formula One runs out after this weekend. Could we see a British race on the street circuit in London's Docklands area, or could the unthinkable happen and we don't see a British GP at all for a few years? Also on the show we look at the latest Silly Season speculation about who is going to end up where in 2020, as the wild predictions seem to have started even earlier this year and the other F1 news that's doing the rounds this week.
There's also the usual features with a reminder of the first Formula Lee race on F1 2019 (Great Britain in the dry in an ART F2 car) 2 Who's A Total Shunts this week (you'll find out why), and don't forget to sign up for our league in the official Fantasy F1 game and we've got our own predictions league running too that you can take part in.
Don't forget about our extra show on our Patreon page where you can get an exclusive extra podcast for as little as $1 a month. And if you want your own 3Legs4Wheels t-shirt you can get one from our shop at Teepublic
Enjoy
As always, you can listen here or on Stitcher and iTunes and most other podcast apps too along with Spotify, Acast and TuneIn Radio (which means we now play on Alexa devices)