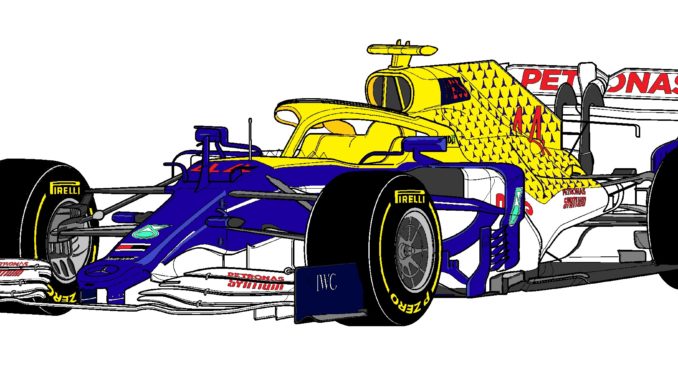 Podcast: Play in new window | Download
Subscribe: Apple Podcasts | RSS
Week 3 of our lockdown shows and we're not showing signs of cabin fever yet, Chris has been getting artistic (check out his colouring work on Scarbs's picture), Lee's discovered the joys of milshake & brownie delivery, Paul's doing Sim NASCAR races and Sian has to go to work to tell people not to go to work and stay indoors. But other than that everything's normal!
This week on the podcast we take get incredulous that Helmut Marko suggested setting up a Covid camp for all the RedBull drivers (including the juniors!) and realise that no matter how much we think we've lost the plot it'll never be to those levels.
There's more speculation about what could happen in 2021 (the real one, not the one that's going to happen in 2022) and without F1 we're off on a variety of tangents which for some reason this week veer off into the realms of big business and of course there's the usual Who's A Total Shunt, a new Formula Lee challenge (Bahrain in the dry in the 2004 Ferrari) and a few extra non-F1 bits for good measure
Thanks for sticking with us during this difficult time, stay safe and we'll try and keep you entertained!
As always, you can listen here or on Stitcher and iTunes and most other podcast apps too along with Spotify, Acast and TuneIn Radio (which means we now play on Alexa devices)