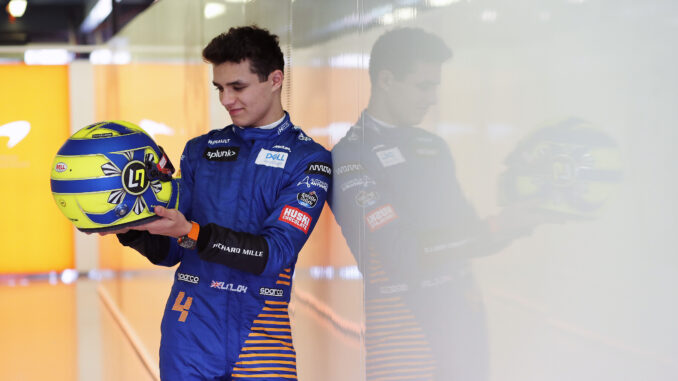 Podcast: Play in new window | Download
Subscribe: Apple Podcasts | RSS
There was a bit of a kerfuffle at the weekend as Lando Norris took part in his 2nd ever virtual IndyCar race after winning in his previous one at Circuit of the Americas last weekend. Sadly it didn't pan out as well as could be expected after a few late "incidents" This week we're joined on the podcast by experienced sim (and real life) race Matt Steele to talk about the fallout from this and a load of other things, including being the model for Gal Gadot's foot!
There's a round up of some news as well as the cost cap reduction has finally been approved ($145 million a year) without Ferrari walking out in a huff and all our other lockdown show tangents, including a Who's A Total Shunt that got us all thinking and a reminder of Formula Lee (Baku in the dry in an MP Motorsports 2109 F2 car)
There's also a couple of things that missed the podcast this week. We'll be announcing the watch party for this week in the next couple of days and look out for the 3Legs4Wheels (not quite) 500 on iracing coming this weekend. Keep checking out Tweets and our Discord server for more details. And there's also something special in the pipeline for our Patreon subscribers coming up too.
Thanks to everyone listening and hanging on for the eventual start of this season's F1 action (longest pre-season ever)
Stay safe
As always, you can listen here or on Stitcher and iTunes and most other podcast apps too along with Spotify, Acast and TuneIn Radio (which means we now play on Alexa devices)