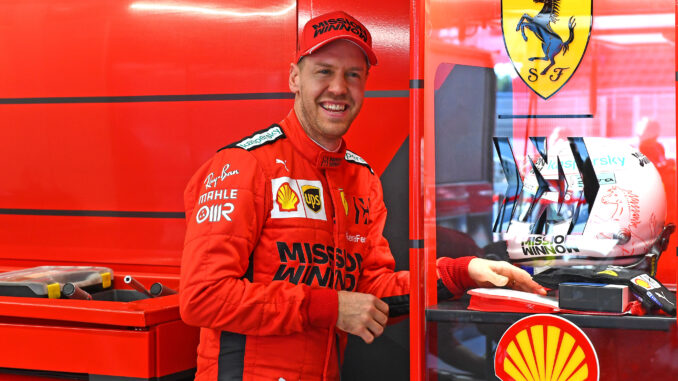 Podcast: Play in new window | Download
Subscribe: Apple Podcasts | RSS
It all started so normally Monday night, we had our usual podcast recording including about quarter of an hour's speculation on the news that Ferrari had given Sebatian Vetttel until the end of next month to decide if he wanted accept their contract extension and in true 3L4W fashion we had some wild speculation and a bit of a laugh about it an moved on. About an hour after we finished recording, Auto Motor und Sport dropped the bombshell that he had rejected the offer and was about to announce that he was going to leave the team at the end of the season so that was a perfectly good reason for a mini jumpcut to talk about the story and how it was unconfirmed. When was confirmed on Tuesday (bloody Tuesday) morning, we thought the only thing to do was to get as many of us together as we could and do a slightly bigger one. This turned into a 20 minute long one, so we've put that in at the start of this week's show.
On the rest and main part of this week's show we look at Silverstone's apparent demands for them to be paid to host 2 races in July after the planned double-header in Austria and take a look back at the debut 3LegsWheels iRacing event from this weekend (great win for Nick Scelsa there) And the prospect of a new team on the grid in 2022.
There's the usual tangents as well and the results of the 4th Formula Lee race of the season and details of the 5th (Monaco in the wet in a 2019 McLaren) along with a Who's a total shunt and possibly Paul's worst attempt at a joke so far in 2020. Keep checking out Tweets and our Discord server for more details. And there's also something special in the pipeline for our Patreon subscribers this weekend.
Stay safe and enjoy
As always, you can listen here or on Stitcher and iTunes and most other podcast apps too along with Spotify, Acast and TuneIn Radio (which means we now play on Alexa devices)