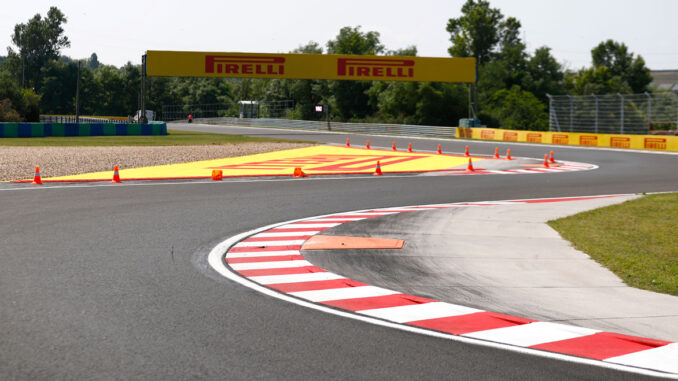 Podcast: Play in new window | Download
Subscribe: Apple Podcasts | RSS
Another week and another change to the 2020 F1 season. After the UK Government announced that anyone entering the country after June 8th has to isolate for 14 days, the planned British Grand(s?) Prix have been thrown into doubt from their original dates of July 19th & 26th as the restrictions may still be in force at that point. So now we're looking at replacements for those races and it seems that we may be getting 2 races on consecutive weekend at the Hungaroring.
Also this week on the podcast we look at other news from around the (virtual) paddock with hopefully only 5 weeks to go until some form of F1 season starts. We talk about changes at Aston Martin (the car makers, not the F1 team to be), potential changes at Aston Martin (the F1 team to be, not the car makers), Renault's latest rumours, a finally agreed budget cap and loads more about F1 & sim racing.
No Formula Lee update this week as Paul's got a new laptop and still hasn't sorted the spreadsheets out on it yet, so you've got an extra week to get your times for Monaco in the wet in the 2019 McLaren in. There's the 3rd leg in our iRacing Triple Crown though with the Belgian (Monaco isn't in the game) Grand Three (check the website and Discord for more details) and a Who's a total shunt where (spoiler alert) Lee manages to get the name right!
Stay safe.
As always, you can listen here or on Stitcher and iTunes and most other podcast apps too along with Spotify, Acast and TuneIn Radio (which means we now play on Alexa devices)