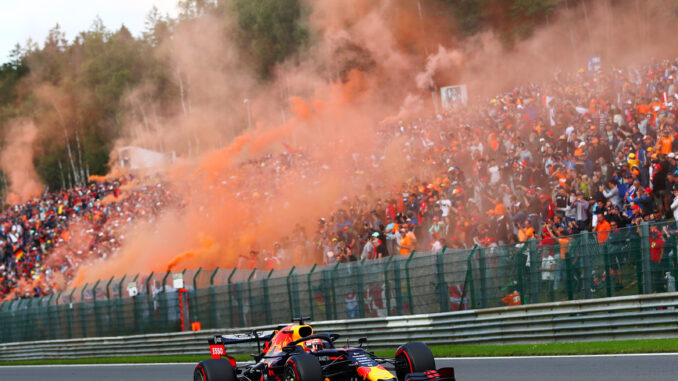 Podcast: Play in new window | Download
Subscribe: Apple Podcasts | RSS
This week on the podcast we get chance to take a bit of a breather and look at the news that's come out with the Williams team being taken over by Dorilton Capital, a US based investment firm who, up to now have had no sports or entertainment based investments in their portfolio. We discuss what this could mean for the future of the team and F1 in general as they were the last truly independent "garagista" team on the grid.
There's a look at the latest silly season rumours as well (Danny Ric back to RedBull anyone?), Chris takes an incredulous look at AWS's fastest 10 drivers of the last 37 years and a look forward to the Belgian Grand Prix this weekend, where we won't get to see the mass of orange that we're used to from all the Max Verstappen fans who sadly won't be in attendance (thanks again Covid)
Don't forget to get your Prediction League entries in for Belgium as well. And check out our Discord server where you can sign up for our iRacing league as well as joining in with all the chat on there and you can keep in touch on Facebook & Twitter as always .
Enjoy
As always, you can listen here or on Stitcher and iTunes and most other podcast apps too along with Spotify, Acast and TuneIn Radio on your smart speakers.