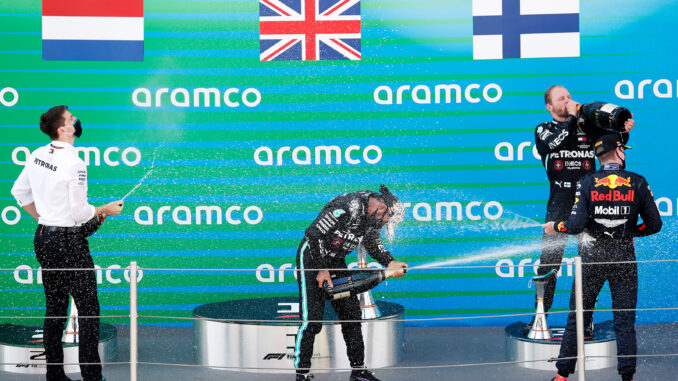 Podcast: Play in new window | Download
Subscribe: Apple Podcasts | RSS
Mercedes and Lewis Hamilton were back on the top step of the podium in the Spanish Grand Prix at the weekend after losing out for the first time in this strange, but somehow normal 2020 F1 season. A valiant effort from the Max Verstappen led (and Albon ignored) RedBull looked like they could push the 6 time world champion, but in the end another pretty much flawless drive from Lewis gave the most dominant team on the grid their 5th win out of 6 races.
This week on the podcast we take our usual look back that the events of the Spanish Grand Prix which saw yet more mixing up of the teams in the middle of the pack with Racing Point taking the award for 3rd best car this weekend. There's also a roundup of all the news that's out at the moment as F1 heads into an off week before the next triple-header that starts in Belgium at the end of the month and head to the first 2 of the 3 Italian circuits on the calendar.
Don't forget to check your Prediction League entries to see how you fared for Spain and they're also open for Belgium (if you're really brave) Also check out our Discord server where you can sign up for our iRacing league as well as joining in with all the chat on there and you can keep in touch on Facebook & Twitter as always .
As always, you can listen here or on Stitcher and iTunes and most other podcast apps too along with Spotify, Acast and TuneIn Radio on your smart speakers.