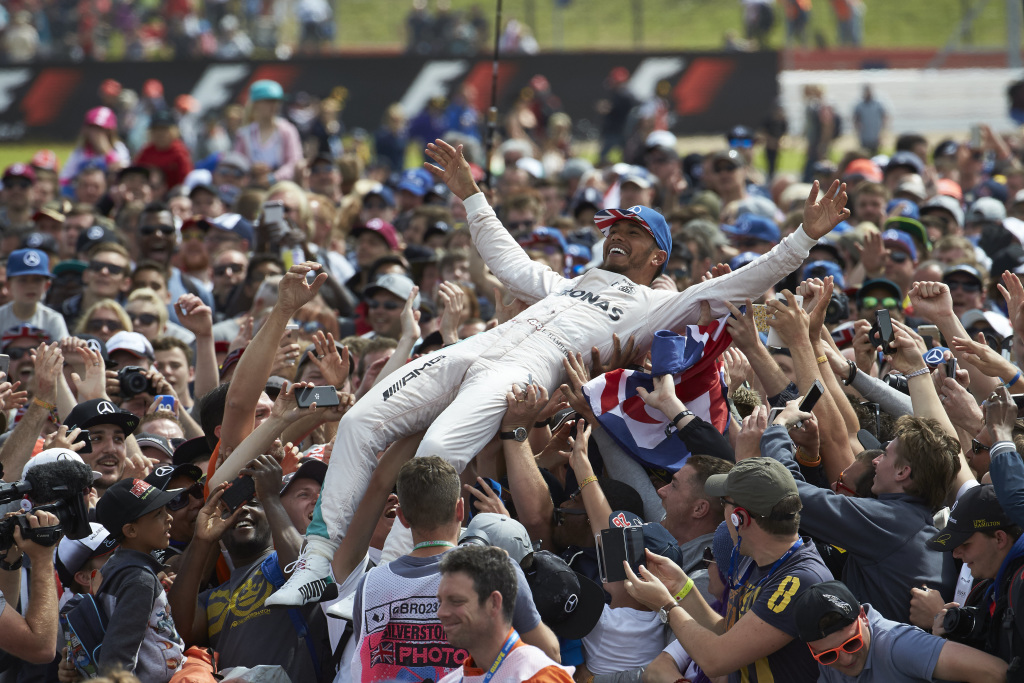 Podcast: Play in new window | Download
Subscribe: Apple Podcasts | RSS
Just like Lewis Hamilton has won his 3rd British Grand Prix in a row, it's taken us 3 attempts to record this week's podcast! After technical problems over the last couple of days that make McLaren look reliable, we've been hit by faulty microphones, mixers and a laptop that's on its way out!
But we never give up and we've got a review of the British Grand Prix weekend, from the Stewards bringing new meaning to "zero tolerance" to a crowd-surfing Lewis Hamilton and Mercedes being the first team to fall foul of the radio rules, we've tried to cover everything that went on at Silverstone over the weekend. There's a team by team review of the weekend and a few thoughts and opinions besides (before the laptop went into meltdown!)
Sorry that it's a bit of a shorter show this week, but we've got some new recording hardware on the way and we'll be back to normal quicker than a Williams pitstop (and much quicker than a Red Bull one at Monaco!)
Don't forget to keep tweets and emails coming in and we'll try and answer as many of your questions on the show as we can as well, you can tweet us on @3legs4wheels or drop us an email on[email protected] or get in touch on our Facebook page as well.
Enjoy
As always, you can listen here or on Sticher and iTunes and most other podcast apps too!