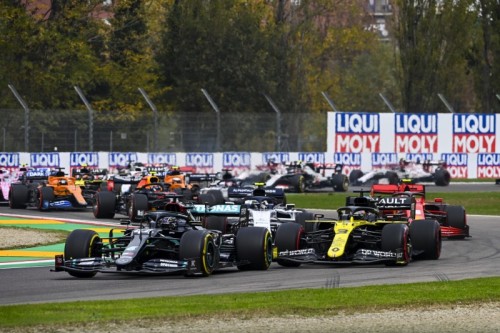 Podcast: Play in new window | Download
Subscribe: Apple Podcasts | RSS
A 2 week break would have been unthinkable last season when we had more triple headers than you could shake a 2 metre long socially distanced stick at, but F1 have given us a bit of a break between races to start this year and also not a lot to talk about for the last fortnight, hence the 2 week break between shows!
We're back this week though with a roundup of some of the big F1 stories that have come out in the last fortnight and a preview of this weekend's rac, with possibly the longest title ever in F1 "The Pirelli Gran Premio Del Made In Italy E Dell'emilia Romagna 2021" aka Imola!
As it's only the 2nd race of the season and last time out was a bit of a 2 team battle, we're not 100% sure which way his one's going to go and that's probably a good thing with Mercedes not being as strong as we were expecting and RedBull being quicker than we thought. Either way we've got some decent track action to look forward to so that we can really get the 2021 season going.
Don't forget to put your entry in on the prediction league on the website see how you do with this week's Who's A Total Shunt. Annd while you're online, check out our Discord server where you can sign up for our iRacing league as well as joining in with all the chat on there and you can keep in touch on Facebook & Twitter as always. If you want early access to the show, you can sign up for our Patreon from £1/$1/€1 per month.
Enjoy
As always, you can listen here or on Stitcher and iTunes and most other podcast apps too along with Spotify, Acast and TuneIn Radio on your smart speakers.