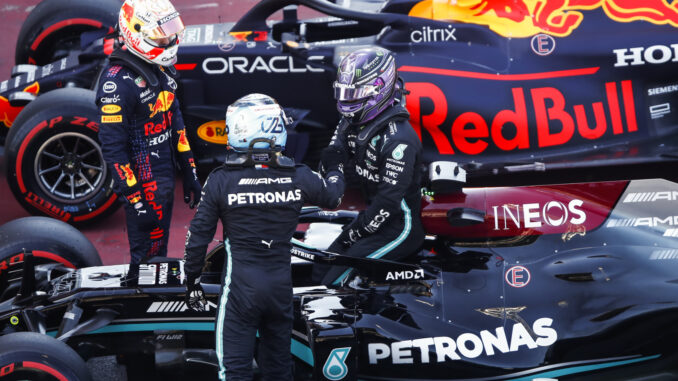 Podcast: Play in new window | Download
Subscribe: Apple Podcasts | RSS
A bit of a rarity for once, we had a Spanish Grand Prix that wasn't a flag to flag parade, we got to see both strategy and on-track overtakes, something that we've not had too much of for the last few years at the Circuit de Barcelona-Catalunya
This week on the podcast we do our usual team by team review of the weekend's race from the usual suspects at the back, to the usual suspects at the front (at least that was predictable)
Of course there's our usual tangents going off, as it wouldn't be a 3L4W podcast without them and also what would appear to be a first in this week's Total Shunt… And while you're online, check out our Discord server where you can sign up for our iRacing league as well as joining in with all the chat on there and you can keep in touch on Facebook & Twitter as always. If you want early access to the show, you can sign up for our Patreon from £1/$1/€1 per month.
Massive thanks, as always for your support and as it's the new catchphrase – Say Stafe!
Enjoy
As always, you can listen here or on Stitcher and iTunes and most other podcast apps too along with Spotify, Acast and TuneIn Radio on your smart speakers.