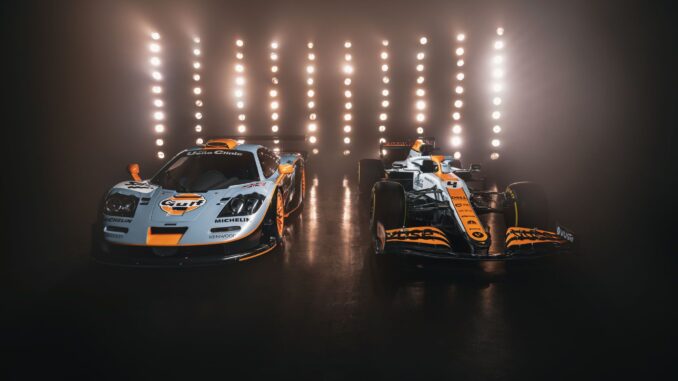 Podcast: Play in new window | Download
Subscribe: Apple Podcasts | RSS
It's Monaco week and we hope that the McLaren Gulf livery reveal isn't the most exciting thing to come out of this weekend's race, but as it's the Monaco Grand Prix, we're not holding our breath!
This week on the podcast we look forward to the annual parade round the streets of the Principality, where for once there's no arguments about track limits and there's walls instead of (usually optional) white liines.
We also talk IndyCar, in particular Romain Grosjean's performance at the Indy Road Course this weekend where he achieved what he always said he was capable of if the car was half decent. There's a look at the rearranged F1 Calendar with the addition of another Styrian GP at the expense of Turkey and a few thoughts on what other races could be under threat this year as countries are still dealing with the ongoing s**tstorm that is Covid.
And while you're online, check out our Discord server where you can sign up for our iRacing league as well as joining in with all the chat on there and you can keep in touch on Facebook & Twitter as always. If you want early access to the show, you can sign up for our Patreon from £1/$1/€1 per month.
Thanks as always for your support and Say Stafe (I really need a new catchphrase)
As always, you can listen here or on Stitcher and iTunes and most other podcast apps too along with Spotify, Acast and TuneIn Radio on your smart speakers.