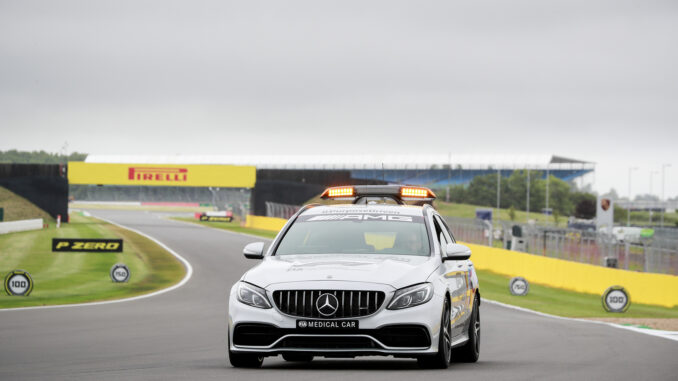 Podcast: Play in new window | Download
Subscribe: Apple Podcasts | RSS
Formula 1 is the only real thing that is 100% guaranteed to come home every year, only by dint of the fact that the 1st world championship race was at Silverstone, so we can count that as a "homecoming"
This week on the podcast we preview this weekend's British Grand Prix which also includes the 1st ever sprint qualifying race on Saturday, with a qualifying session for that (qualy qualy?) on Friday evening, conveniently after work for anyone in Europe. There's the usual pile of tangents as well, although we saved some of those for our subscribers only Patreon show (making its comeback after a year off)
Talking of comebacks Chris is back with us again after a couple of weeks off, so you'll get the thoughts of all 4 of us on the latest news and rumours (mainly about George Russell) flying round the paddock this week.
And while you're online, check out our Discord server where you can sign up for our iRacing league as well as joining in with all the chat on there and you can keep in touch on Facebook & Twitter as always. And don't forget you can click the link to signup at Patreon from £1/$1/€1 per month.
Enjoy
As always, you can listen here or on Stitcher and iTunes and most other podcast apps too along with Spotify, Acast and TuneIn Radio on your smart speakers.