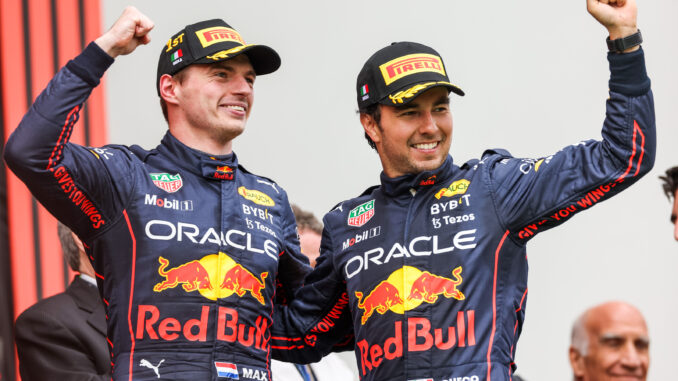 Podcast: Play in new window | Download
Subscribe: Apple Podcasts | RSS
So we've had our first sprint race of the season and you could say it went pretty well for Red Bull and Max Verstappen in particular after his grand slam weekend of pole (and starting the race from first), fastest lap and a pair of wins over the weekend.
This week on the podcast we take a look back at the cumbersomely titled F1 Grand Prix of Emilia Romagna (or Imola GP to its friends) that saw Max eat into the lead of Charles Leclerc after a weekend for the Ferrari team that in all honesty could have gone a whole lot better. There's our usual team by team review of the races (still can't get used to typing raceS instead of race) and a few thoughts on what the future of Mercedes is going to be now that they seem to be struggling and we're 4 races into the 2022 season.
There's a healthy dose of tangents as well for good measure just to pad out this week's show to an hour and three quarters!
Also don't forget to check out our Discord server where you can sign up for our iRacing league as well as joining in with all the chat on there and you can keep in touch on Facebook & Twitter as always.
Enjoy
As always, you can listen here or on Stitcher iTunes Amazon and most other podcast apps too along with Spotify, Acast and TuneIn Radio on your smart speakers.