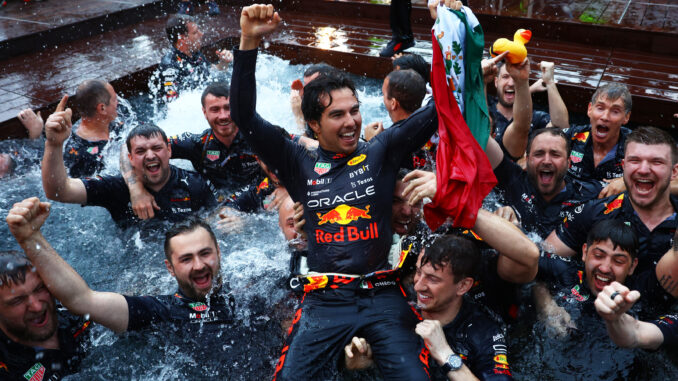 Podcast: Play in new window | Download
Subscribe: Apple Podcasts | RSS
Have we seen the last of the Monaco Grand Prix? It's a question that's been asked a lot this week as the tight, slow circuit is on the last year of its current deal and the current rumours are that F1 themselves wouldn't be sad to see the back of it as it doesn't make for great racing and there's a few other issues with the organisation as well.
This week on the podcast we look back at one of the more action-packed races round the principality that we've seen in recent years where Ferrari looked nailed on to bring Charles Leclerc home in 1st until their strategy struck again and they managed to pull defeat from the jaws of victory after a rain delay, failed start system electronics on the grid and a pair of Canadians in the barriers before the race even started.
There's the usual team by team review with the required tangents and this week there's something of a TT flavour to things as well as the Isle of Man is full of bikes for the first time since 2019 (seems so long ago)
Also don't forget to check out our Discord server where you can sign up for our iRacing league as well as joining in with all the chat on there and you can keep in touch on Facebook & Twitter as always.
Enjoy
As always, you can listen here or on Stitcher iTunes Amazon and most other podcast apps too along with Spotify, Acast and TuneIn Radio on your smart speakers.