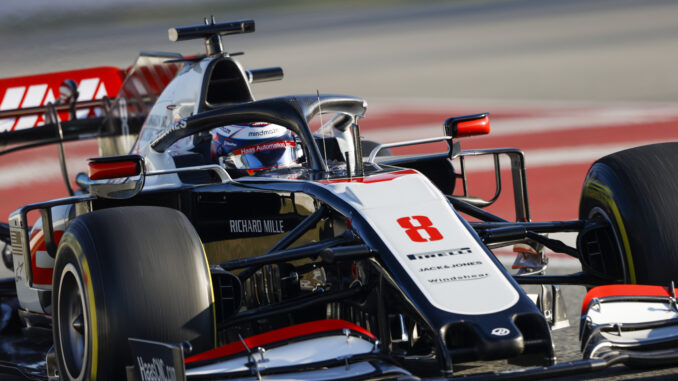 Podcast: Play in new window | Download
Subscribe: Apple Podcasts | RSS
We're already 3 races in to the 2020 F1 season and with the races all being double and triple headers this year they're going to come thick and fast with very little time off in between and as we've only got a race to review this week and nothing to preview along with very little news that didn't happen during the Hungarian Grand Prix, we thought we'd take the opportunity to bring another guest on the show.
This week on the (just short of two and a half hour) podcast we're joined by Reece Smith from Roborace and formerlly Romain Grosjean's gearbox mechnic for the Haas F1 team. Reece has been working on the Ai controlled Roborace series since he left the F1 paddock a while ago and he gives us plenty of interesting details on how this new racing series works and how you can get autonomous car to both stay on track and compete against each other. Of course we can't have someone on the show who's got first hand experience of Formula 1 without asking a few questions about his time with Haas and Ro-Gro in particular and he's got a few stories about his time in the garage and various paddocks round the world.
There's also a review of the Hungarian Grand Prix that saw another dominant Lewis Hamilton performance in the wet on Saturday and in rapidly drying conditions on Sunday, and our various speculations and tangents along with a tricky Who's A Total Shunt and the launch of the new Formula Lee season (with prizes this year too!)
Don't forget to get your Prediction League entry in for next weekend's British Grand Prix and check out our Discord server where you can sign up for our iRacing league as well and you can keep in touch on Facebook & Twitter as always
Enjoy
As always, you can listen here or on Stitcher and iTunes and most other podcast apps too along with Spotify, Acast and TuneIn Radio on your smart speakers.