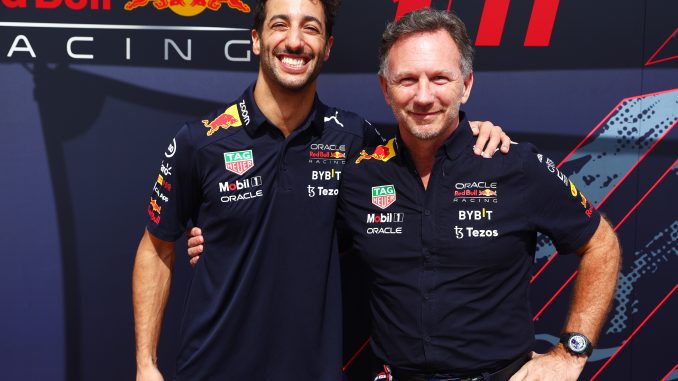 Podcast: Play in new window | Download
Subscribe: Apple Podcasts | RSS
Just like Danny Ric walking back into the familiar surroundings of the RedBull HQ in Milton Keynes, we've returned to the podsphere after a little bit of a break, on the subject of which I can't thank everyone that's been in touch over the last couple of months anywhere near enough (Paul)
We missed the last 4 races of the 2022 season so this week we've done a bit of a free-form chat between the 4 of us on the current state of F1 and the 10 teams going into next season after a few weeks of post-season news when the dust has had time to settle. This isn't a full season review as we're going to cover that over December, but thin of this as a return to us spouting our usual gibberish and getting used to tangents again!
Thanks again to everyone for bearing with us during our enforced break and we promise to more than make up for it in 2023 (except next week as Paul & Sian are going away for a couple of days!)
Also don't forget to check out our Discord server where you can sign up for our iRacing league as well as joining in with all the chat on there (and put your suggestion in for podcast titles too) and you can keep in touch on Facebook & Twitter as always.
Enjoy
As always, you can listen here or on Stitcher iTunes Amazon and most other podcast apps too along with Spotify, Acast and TuneIn Radio on your smart speakers.