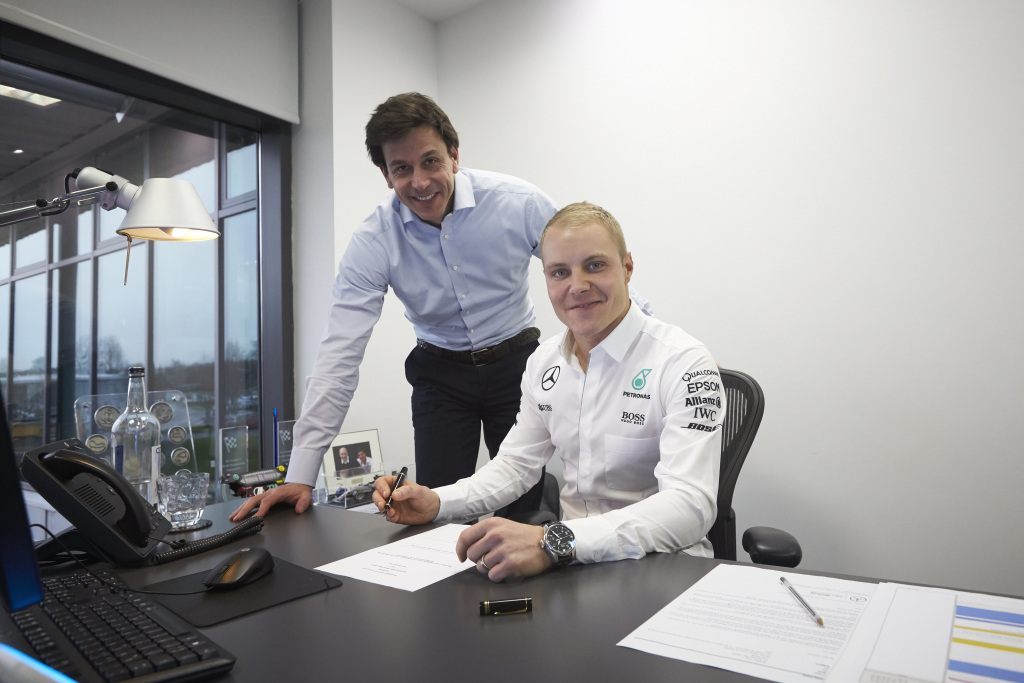 Podcast: Play in new window | Download
Subscribe: Apple Podcasts | RSS
The thing that always annoys us about Formula 1 is that news always seems to happen on a Tuesday, which isn't a major issue for most people but as we record these podcasts on a Monday evening we always end up talking about things nearly a week after they happen! This week we've had the biggest news stories of the off-season and everything happened in the few hours before we got together, could this be that our luck is finally changing?
Here'show things went down… The first story of the day was that Pascal Wehrlein has signed for Sauber for 2017 replacing Felipe Nasr, we wondered if this was the start of a full day of news for us and we weren't wrong! Then, round about lunchtime in the UK, a few photos of Bottas in Mercedes team gear seemed to leak onto the internet. Was this an actual leak? Was is it someone playing with Photoshop? We weren't sure, but then at 2:30 a press release from Williams confirmed that Felipe Massa was returning to the Grove team for 2017 and they also subtly announced the they were confirming his return to replace the Mercedes bound Valteri Bottas. This was quickly followed up with Mercedes announcing that they were going to stream a live announcement on YouTube very soon. What we saw was a long shot of Valtteri & Toto stood on a staircase talking about how they were looking forward to the 2017 season and confirming what 1) we all knew anyway and 2) what Williams had confirmed 45 minutes ago!
There's a few other stories on this week's podcast as well, including hope for Manor making the grid, management changes at Renault and a few other stories as well along with the 2nd part of Chris' F1 quiz (a week late, but we've been busy!)
If you want to get in touch then please keep the Tweets, Emails and Facebook posts coming in too as some of the best ones get read out and answered on the show adn don't forget here's an extra show that you can get access to by pledging on our Patreon Page
Enjoy
As always, you can listen here or on Sticher and iTunes and most other podcast apps too!