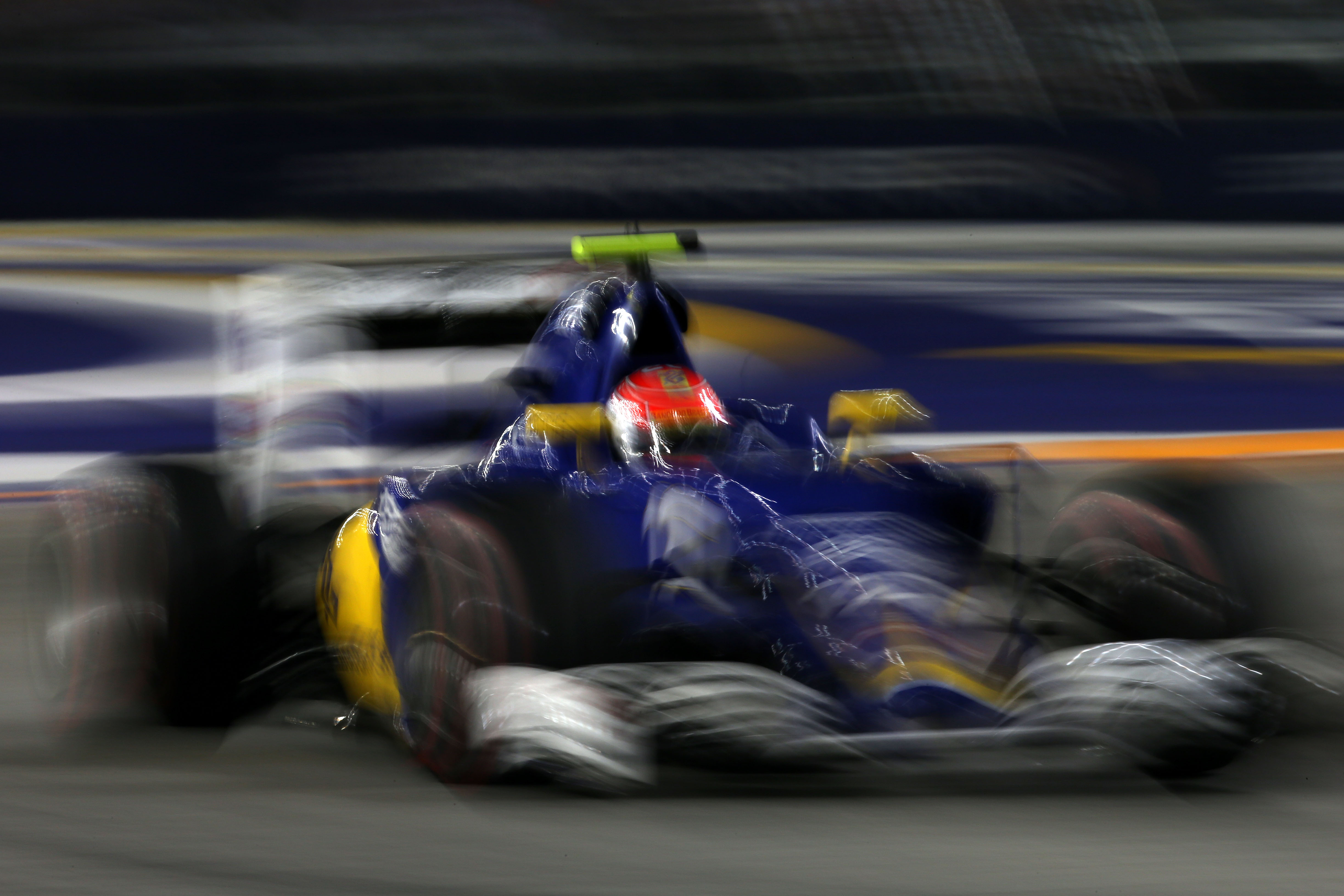 Podcast: Play in new window | Download
Subscribe: Apple Podcasts | RSS
With 2 weeks to the start of pre-season testing we're all on the edges of our seats waiting to see what the new cars will look like under the new regulations along with the new liveries for 2017 and Sauber have announced that they are breaking cover first out of the 10 teams left on the grid and are launching photos of the 2017 car on the 20th of February. Regular listeners may know that this is good for us as they are launching on a Monday (which is the day that we record) and not on a Tuesday, which means hat we'll be able to talk about it next week and not in 2 weeks time. Is our luck changing for the new season when it comes to news?
Obviously with the teams being in a kind of lock-down ahead of testing and launches, there's not a great deal of F1 news at the moment, but we've managed to pull a few stories together with our thoughts on what caused Sebastian Vettel's crash last week in a wet tyre test, a little bit on Jost Capito leaving McLaren after not very much time at all and a few more discussions on the ongoing driver head protection issues (it's coming in for 2018, but still no idea what it's going to be)
There's the usual features as well including Lee's "I'm a total shunt" game and a sizeable mailbag this week (it's good to know that everyone still likes talking about F1 even during the quiet bits of the off-season!)
Thanks to everyone, as always, for getting in touch with us as always and if you want to join in then please keep the Tweets, Emails and Facebook posts coming as some of the best ones get read out and answered on the show and don't forget there's an extra show that you can get access to by pledging on our Patreon Page
Enjoy
As always, you can listen here or on Sticher and iTunes and most other podcast apps too!