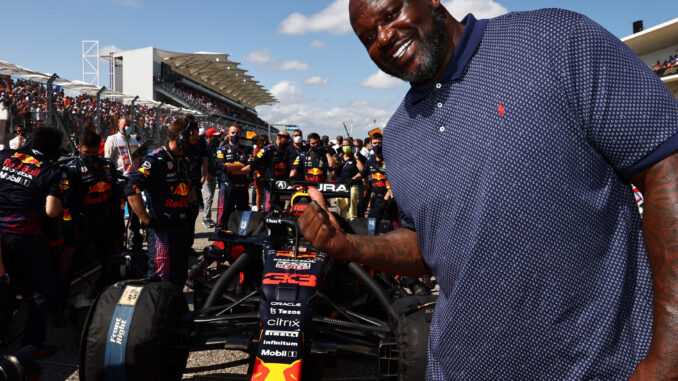 Podcast: Play in new window | Download
Subscribe: Apple Podcasts | RSS
The US Grand Prix is always a major spectacle and this year was no exception as the organisers of the Austin race went all out to make up for missing out on a race in 2020 (damn you Covid.) With all the spectacle and general "American-ness" you can cram into a weekend that you would expect and they certainly didn't disappoint when it came to the bits that mattered on track as well as all the extras (not sure about the Neil Diamond tribute act and Kool and some of the original Gang though)
This week on the podcast we do our usual team by team review of this weekend's race where RedBull once again showed that they are more than prepared to not only take the fight to Mercedes, but beat them at their own game by out-strategizing them when it came to the udercut.
There's all the usual tangents as you'd expect and don't forget there's a Formula Lee competition running as well, along with Paul and the rest of the 3L4W racing team taking part in Jimmy Broadbent's Race For Mental Health next month, full details and donations at https://www.justgiving.com/fundraising/raceformentalhealth2021
And while you're online, check out our Discord server where you can sign up for our iRacing league as well as joining in with all the chat on there and you can keep in touch on Facebook & Twitter as always.
Enjoy
As always, you can listen here or on Stitcher and iTunes and most other podcast apps too along with Spotify, Acast and TuneIn Radio on your smart speakers.