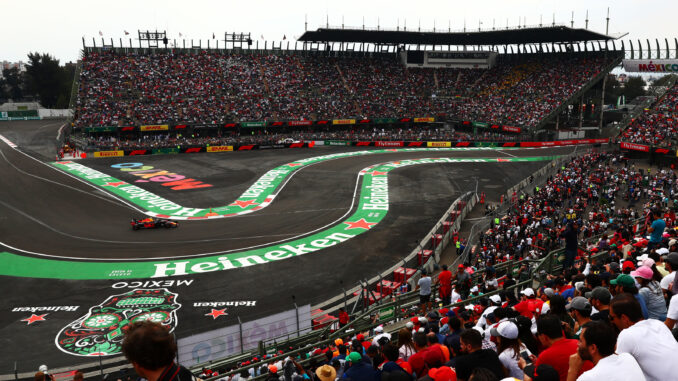 Podcast: Play in new window | Download
Subscribe: Apple Podcasts | RSS
Another race back on the calendar after the madness that was 2020 is the Mexico City Grand Prix (formerly known as the Mexico Grand Prix.) With a new name to reflect that it's the city rather than the country that's putting the funding behind it, it's still at the same circuit and is still going to be a challenge as it's the highest altitude race of the year (we think.)
This week on the podcast we take a look at what we think might play out in the Mexican capital where engine power has notoriously been reduced previously due to the thin atmosphere, although the lack of atmosphere is only in the air and not around the circuit as the event itself is always pretty spectacular.
There's a load of tangents and bits of news thrown in for good measure too and a very very dubious Who's A Total Shunt.
Don't forget that we're running a team in Jimmy Broadbent's Race For Mental Health next month, full details and donations at https://www.justgiving.com/fundraising/raceformentalhealth2021
And while you're online, check out our Discord server where you can sign up for our iRacing league as well as joining in with all the chat on there and you can keep in touch on Facebook & Twitter as always.
Enjoy
As always, you can listen here or on Stitcher and iTunes and most other podcast apps too along with Spotify, Acast and TuneIn Radio on your smart speakers.