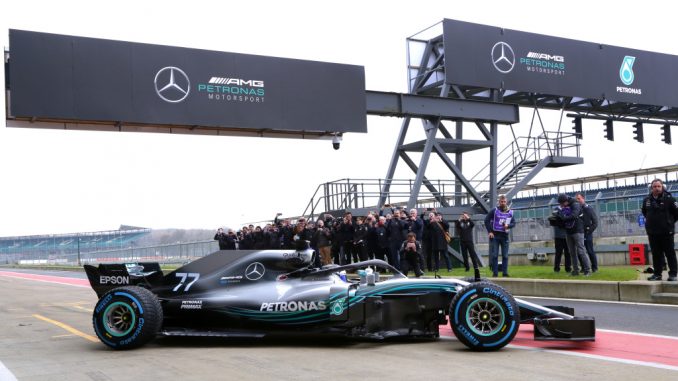 Mercedes have launched the car they hope will bring the team a fifth consecutive drivers and constructors title at Silverstone today.
Valtteri Bottas took the W09 out for a few laps at the home of the British Grand Prix this morning before the car was officially unveiled at lunchtime.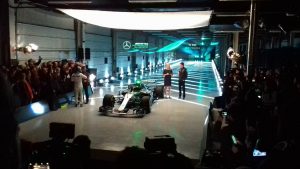 Team boss Toto Wolff spoke to the media ahead of the launch. He admitted he's not a fan of the Halo device, which is new to this year's cars, adding that he'd like to cut it off with a chainsaw. Current champion Lewis Hamilton also took part in a press conference and was less critical, believing everyone will forget the Halo is there after a race or two.
The Halo might be the most dramatic difference visually, but there's also a bit of a change to the colour scheme. The Mercedes livery is noticeably darker for 2018, particularly towards the back of the car. Fans have been quick to praise the overall look of the car on social media, describing it as "absolutely incredible" and "utterly stunning", while others have hailed the tight packaging of the rear of the car.
The long hours, the late nights, the work of 1,500 people…

This! This is what it's all about! 💪#DrivenByEachOther #F1 pic.twitter.com/NSKqiwYLyk

— Mercedes-AMG F1 (@MercedesAMGF1) February 22, 2018
At the launch, Hamilton said: "It felt great to be back. It's always such a great working environment in the factory. The first time back in the year is always exciting because there's great anticipation of the car being built. It's very humbling to see everything coming together. People have worked so hard on this car, committed for such a long period of time. I'm just keen to get out there and take it to its limits. I'm one of only two people who get to drive it and there's this proud feeling because I know how much work has gone into getting the car ready.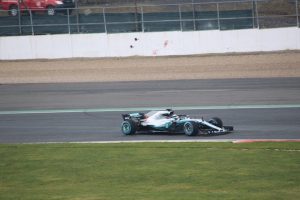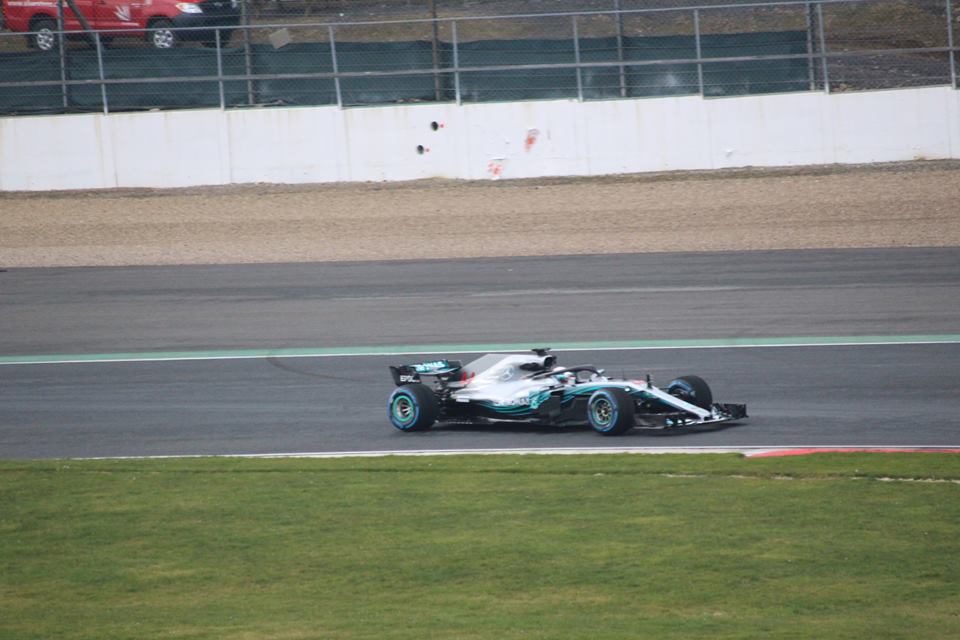 "It's hard to believe that it's already our sixth year together. It feels like it's gone by so quick. I remember my first time coming to the factory in Brackley, doing my first seat fit and it's just strange to think that now we'r e here as far down the line. It has just been a dream experience – working with the greatest team and extending my relationship with Mercedes who I signed with when I was 13. It's been an emotional rollercoaster together."
Here it is guys!!!! pic.twitter.com/X7f1PQRytn

— #shuntlife (@atotalshunt) February 22, 2018
Bottas added: "It's really amazing to know how many hours have been spent on designing and manufacturing the new car and how much effort people have put into it. As a driver you feel really special to be able to drive that machine. We all just hope that it's going to be a good machine, a quick one.
"I have done more than one race distance in the simulator with the halo and I got used to it during the first race. Initially it was a bit weird to see the halo, but I got completely used to it; it's not disturbing any more so I'm fine with it. I'm sure it's going to look a bit strange for all the fans initially as well because there's never been anything like that on a Formula One car. But as it is with all the changes in the past, something new always looks a bit weird in the beginning, before people get used to it. If the halo can protect even from a small injury, then that's a good rule change."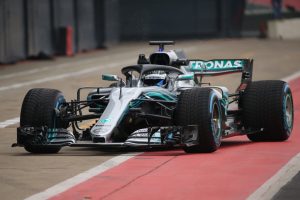 3 Legs 4 Wheels is at Silverstone for the launch, and will have lots of extra content on Twitter, Facebook and the podcast.
More to follow.