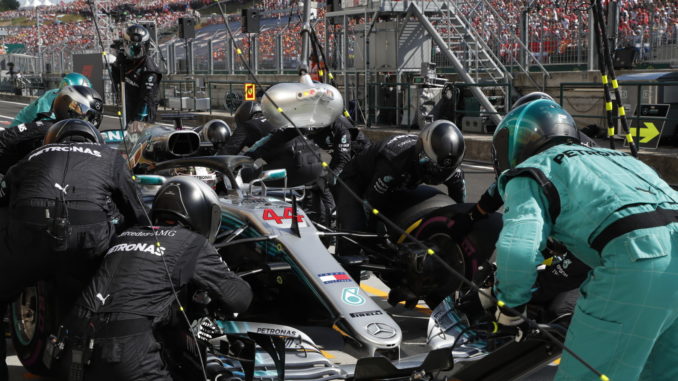 Mercedes will have the fewest sets of softs of any team on the grid at the Hungarian Grand Prix next weekend.
Pirelli has published the selected sets ahead of the 12th round of the 2019 Formula 1 season, revealing the Silver Arrows as the only team only to bring 8 sets of the C4 compound.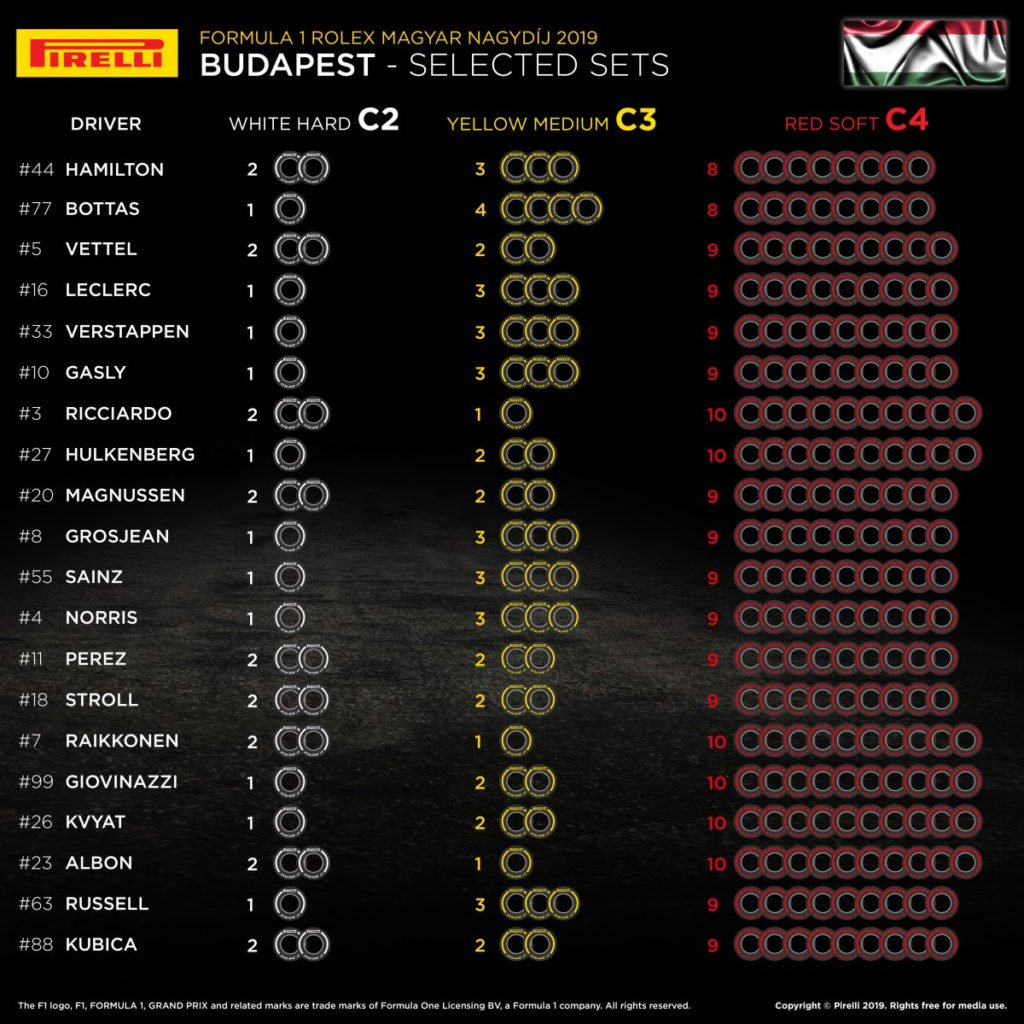 Most teams, including Mercedes's main rivals Red Bull and Ferrari, have opted for 9 sets of softs, while Renault, Alfa Romeo and Toro Rosso have each gone with 10.
Mercedes's decision means Valtteri Bottas will have more sets of mediums than any other driver with 4, while Lewis Hamilton has an additional set of the hard compound compared to his teammate. By contrast, Daniel Ricciardo, Kimi Raikkonen and Alexander Albon each have just one lot of the C3 tyres.
The most popular selection is 1 hard, 3 mediums, and 9 softs – a mix that will be used by seven drivers at the Hungaroring, including both Red Bull drivers and Charles Leclerc, while five drivers, including Sebastian Vettel, prefer an additional set of hards and one fewer soft.
Just three teams have given both drivers the exact same tyre choices – Red Bull, Racing Point and McLaren, with the rest splitting their strategies.