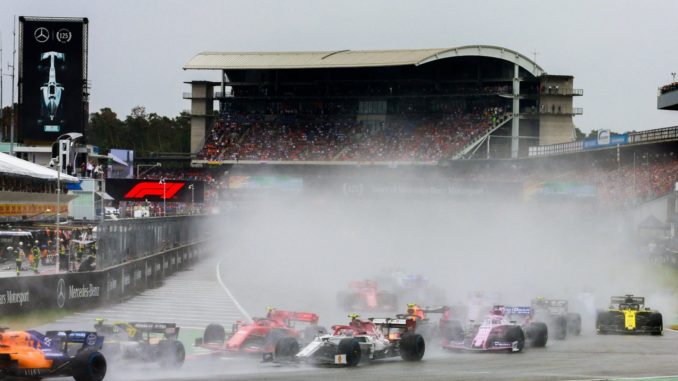 Alfa Romeo's appeal against 30-second time penalties at this year's German Grand Prix has been dismissed.
Kimi Raikkonen and Antonio Giovinazzi were initially classified 7th and 8th respectively at the chaotic rain-affected Hockenheim event, but had time added after the race after being found to have used driver aids at the start.
The offence related to an infringement with the clutch, with both drivers releasing the clutch slower than the regulations permit. During the race, this would have resulted in a 10-second stop and go penalty, which the stewards converted into a 30-second penalty.
The decision promoted Lewis Hamilton to 9th after he crossed the line 11th, while Robert Kubica moved up to 10th, giving Williams their first and, so far, only points finish this season.
A short summary of the proceedings on the FIA's website states the International Court of Appeal heart the parties and examined their submission, deciding to declare the appeals not admissible.
Speaking after the race back in July, team principal Frederic Vasseur blamed the issue on "a dysfunction of the clutch that was beyond our control."
The penalties cost Alfa Romeo 10 points in the constructors championship. Following this weekend's Singapore Grand Prix, the team sits eighth in the team standings, 11 points adrift of Racing Point and just nine clear of Haas.