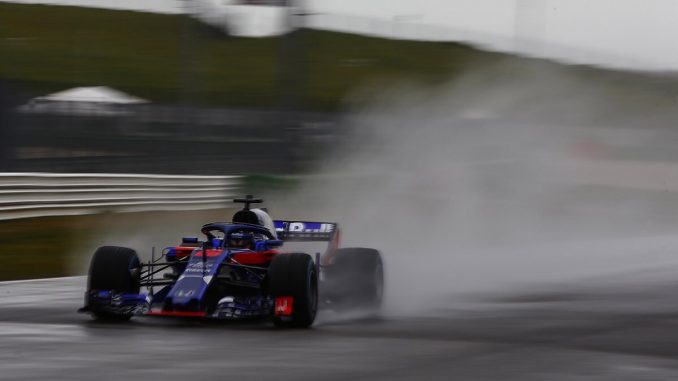 Toro Rosso has published a first look at its 2018 Formula 1 car after images of the STR13 leaked on social media.
The team hadn't been due to unveil its new look until Monday ahead of the first pre-season test, but took the car out for its first on-track action as part of a filming day today.
Images of the 2018 challenger soon turned up on Twitter, prompting Toro Rosso to post one of their own, adding "why settle for a leaked photo, when you can have an original."
Unlike Red Bull, Toro Rosso don't appear to be using a special livery for their promotional track day at Misano in Italy, sticking with a similar colour scheme to 2017 for their first season powered by Honda.
Toro Rosso had shared a couple of short video clips on Twitter earlier in the day teasing the new car, showing the STR13 obscured by tyre spray, while Honda posted a clip of the car hidden by the pit wall.
The team reportedly had no problems running the new engine, with Pierre Gasly and Brendon Hartley both spending time behind the wheel during the shakedown.
We'll get a full look at the new car when it formally launches on Monday.