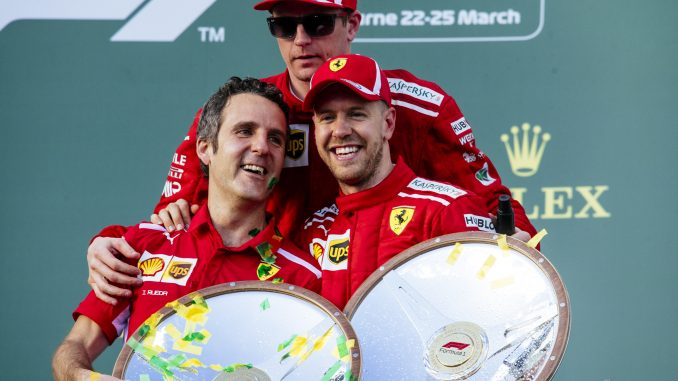 Podcast: Play in new window | Download
Subscribe: Apple Podcasts | RSS
Well there's no doubting it now, F1 is back for 2018! And as season openers go the Australian Grand Prix was a pretty good one. It's often the case that what happens in Melbourne isn't a full indication of how the rest of the season will work out and we think that will be the case this year.
This week on the podcast we take a look back at the season opener and do our usual team by team review after we saw Lewis Hamilton lose out after a software glitch and Sebastian Vettel take advantage of a good strategy call and pure dumb luck to take the 1st win of the season.
There's also a bit of a news roundup from after the race and the usual features as well. Also the week we launch the #JacquesAttack campaign to get Foolin' Around by Jacques Villeneuve into as many charts as we can in time for the Canadian Grand Prix later this year! And of course there's a new Who's A Total Shunt and the results of the 1st Formula Lee race of the 2018 season
And thanks as always for your Tweets, Emails & Facebook messages and don't forget there's an extra show that you can get access to by pledging on our Patreon Page too.
Enjoy
As always, you can listen here or on Sticher and iTunes and most other podcast apps too along with TuneIn Radio (which means we now play on Alexa devices!)