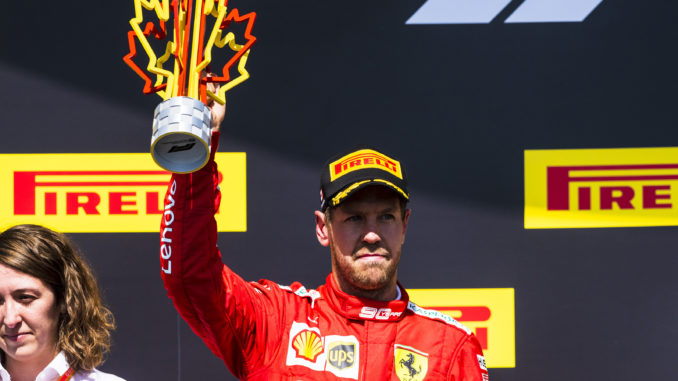 Podcast: Play in new window | Download
Subscribe: Apple Podcasts | RSS
So the Canadian Grand Prix then? Not many talking points at all really. There was Renault's new found pace, a Mercedes Engine going "foom" in the back of a Racing Point, Kevin Magnussen being read the riot act by Guenther Steiner, Kimi not making it into Q2 for the first time in ages and the slight matter of Sebastian Vettel's penalty.
This week on the podcast we try to make some sense out of everything that went on in Montreal at the weekend and it's taken a lot of sorting out. There's a look back at as much of the GP as we can fit in and a bit of discussion about the new running order for the race weekend that F1 are planning to bring in so that they can cram more races into the calendar, alongside all the other usual tangents too.
There's also the usual features with a new Formula Lee challenge(France in the dry in a Toro Rosso) a Who's A Total Shunt and don't forget to sign up for our league in the official Fantasy F1 game and we've got our own predictions league running too that you can take part in.
Don't forget about our extra show on our Patreon page where you can get an exclusive extra podcast for as little as $1 a month (and get some exclusive news this week). And if you want your own 3Legs4Wheels t-shirt you can get one from our shop at Teepublic
Enjoy
As always, you can listen here or on Stitcher and iTunes and most other podcast apps too along with Spotify, Acast and TuneIn Radio (which means we now play on Alexa devices)