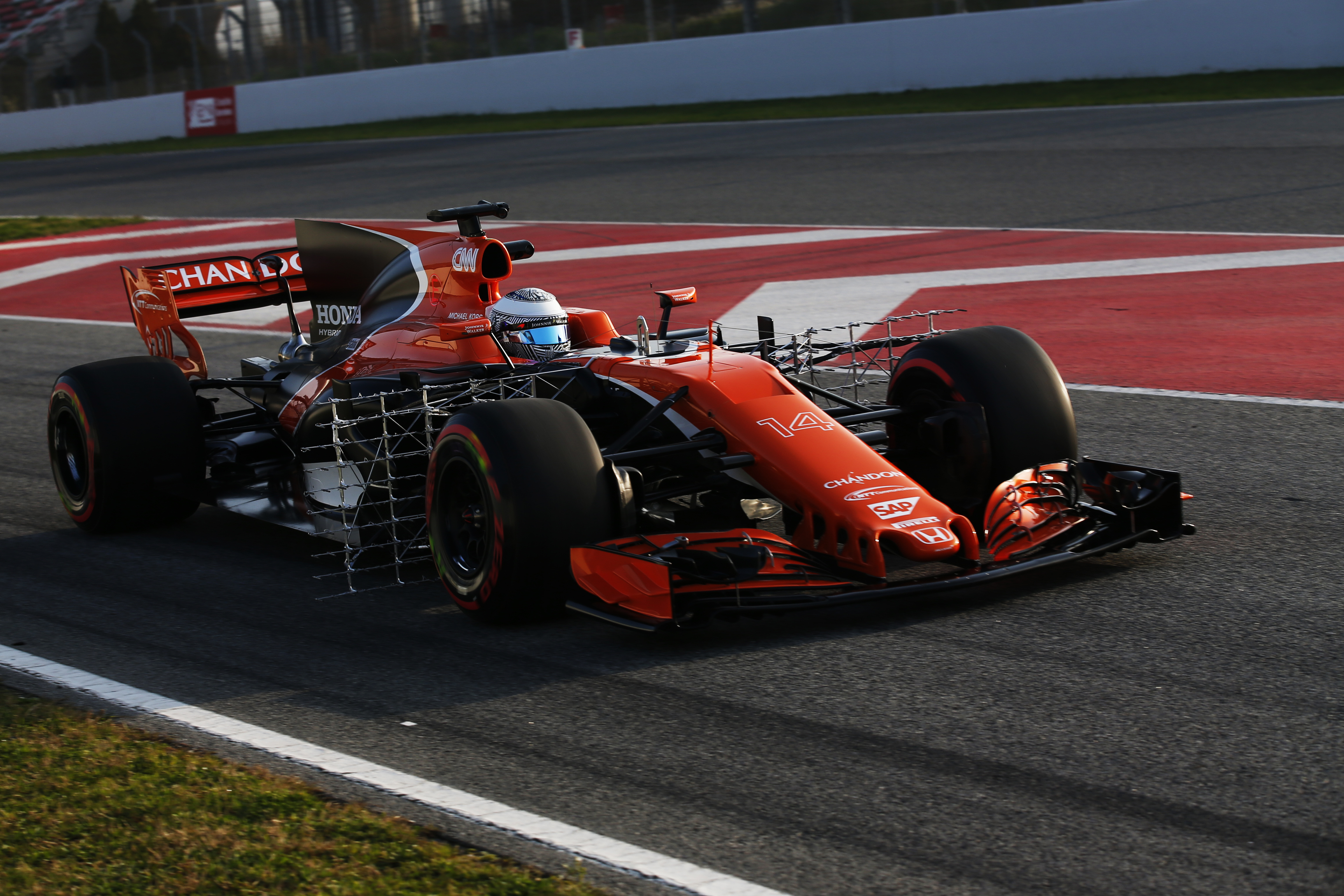 Podcast: Play in new window | Download
Subscribe: Apple Podcasts | RSS
It's been a long bleak winter since Nico Rosberg won the 2016 Driver's Championship and walked off into retirement, but F1 is back after the break! The new cars are launched and we're finally getting to see what they can do on the track as the 1st test in Barcelona has started, but it's not been great for all the teams.
We recorded this week's podcast on the Monday of the first test so we've had a chance to look at all the 2017 cars close up to see how the teams have reacted to the new regulations and designs. And after a full 1st day of testing (for some of the teams anyway) we are starting to see if there are going to be any issues with the cars. Needless to say McLaren had an attack the gremlins again and lost half a day's work for Fernando (how much more bad luck can a team have?). The Sauber was as slow as you'd expect with last year's spec power unit in the back of it and the Mercedes was quick and reliable out of the box again. But the main surprise to us was the Toro Rosso, which most people have said looks like the best car on the grid in terms of livery as well as overall design!
We can't take too much from times in testing though as we won't know what the real pace of the cars is until we get to Australia at the end of March, but at least we'll have a rough idea of what the teams need to do to get where they want to go this year!
We do get a bit geeky over some of the design areas of the cars, but hey, we're all F1 fans and if you can't geek out over a rear wing endplate, what can you geek out over?
Thanks to everyone, as always, for getting in touch with us as always and if you want to join in then please keep the Tweets, Emails and Facebook posts coming as some of the best ones get read out and answered on the show and don't forget there's an extra show that you can get access to by pledging on our Patreon Page
Enjoy
As always, you can listen here or on Sticher and iTunes and most other podcast apps too!