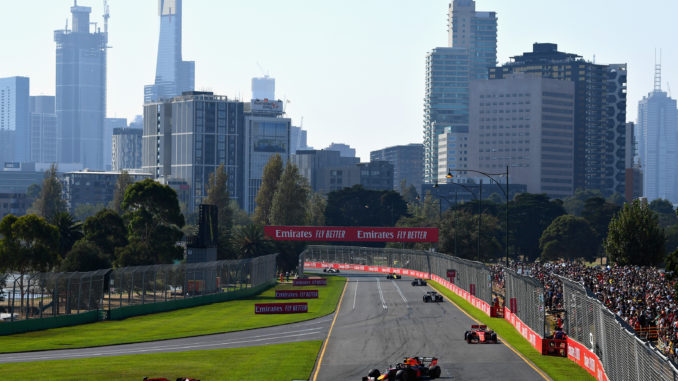 Podcast: Play in new window | Download
Subscribe: Apple Podcasts | RSS
At this stage of the year we usually have an idea about what's going to happen on-track, certainly for the first few races of the season after pre-season testing is done. But things are different this year as we don't know how many races we are actually going to get to see. With China being postponed (no replacement date as yet at time of recording) and Bahrain running behind closed doors, we may lose more races to Coronavirus before much longer. But at 3Legs Towers we like to put a positive spin on things and as always we've got our testing wrap-up and season preview with our resident technical expert Craig Scarborough.
This week on the podcast we talk to Craig about what we've learnt during testing from Mercedes new DAS system to the improvements that Williams have made on their 2019 car to get them closer to the rest of the pack and we look forward to the first race of the season in Melbourne this weekend.
We've got some predictions for the races and you can join in with your Australian Grand Prix predictions here and see how accurate any of us can be at the great season opening lottery! There's also a reminder of the latest Formula Lee challenge too (Melbourne in a Racing Point in the dry) and the usual load of bad jokes and tangents too.
And don't forget that the extra Patreon podcasts are available on our page over there and that the show now goes out live on YouTube every Monday around 9PM UK time
Enjoy
As always, you can listen here or on Stitcher and iTunes and most other podcast apps too along with Spotify, Acast and TuneIn Radio (which means we now play on Alexa devices)