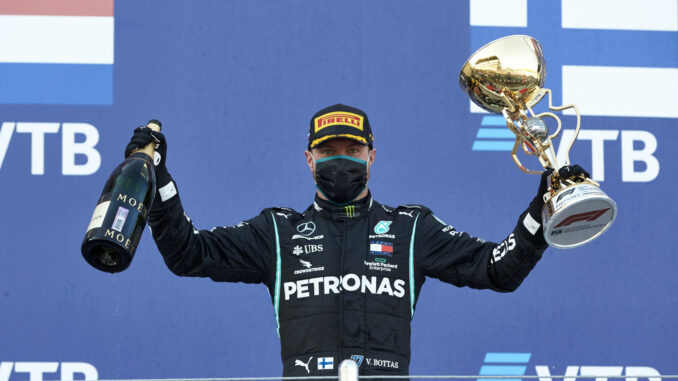 Podcast: Play in new window | Download
Subscribe: Apple Podcasts | RSS
Another Russian Grand Prix that for the most part was nothing to write home about for track action, but things got a little controversial before the race even started. After Lewis Hamilton was given a penalty for following team instructions for where to carry out 2 practice starts before putting the car on the grid he was given and then had rescinded penalty points on his SuperLicence, leaving him 1 incident away from a one race ban (for about an hour). Added to that was a 10 second penalty that dropped him to 11th after his pit stop and it was always going to be a struggle for him to reach Michael Schumacher's record of 91 race wins this weekend.
This week on the podcast we go through the team by team results of the 7th (is it really that long!) running of the Russian Grand Prix at the Sochi circuit (another soul-less TilkeDrom) and, as usual, go through who went well and who didn't. There's also our thoughts on the announcement that Chase Carey is moving from his position of CEO of F1 to make way for former Ferrari team boss Stafano Dominicali (or Sunday Steve as Chris likes to call him) and where this will take F1 going into the 2022 rule changes and beyond.
There's all the other stuff on the show as well with the return of Who's A Total Shunt and the 3rd race in the Formula Lee season (Vietnam in the dry in a Mercedes) and we will get the results of the 1st 2 races up very soon. And check out our Discord server where you can sign up for our iRacing league as well as joining in with all the chat on there and you can keep in touch on Facebook & Twitter as always .
Also there's a new target for us to reach on Patreon where Chris will do a cover version of a song if we get $50 in extra donations this month, but you'll have to donate to find out what!
Enjoy
As always, you can listen here or on Stitcher and iTunes and most other podcast apps too along with Spotify, Acast and TuneIn Radio on your smart speakers.