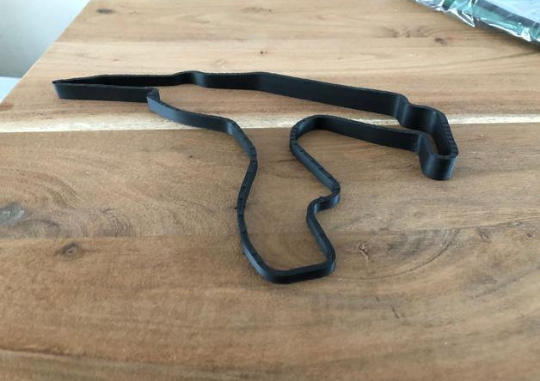 Formula Lee is back for a full 2020 season on Codemasters F1 2020 game and there's a few changes this year. Every race will now last 2 weeks and we'll be going through the full compliment of 22 circuits that would have made up the 2020 F1 season.
***Update*** Now that Codemasters have fixed the time trial glitch, we're back. But we're starting with Bahrain!
That's not all though, thanks to our friends at Scott3d we now have prizxes to give away for each race! The winner of each round will get a 3d printed sculpture of the F1 circuit of your choice from the list on their website But also, if you can't wait to win the competition they have veruy kindly given an exclusive discount code for our listeners that will give you 5% off your order for circuits, just enter 3L4W at the checkout to get your discount.
How to play:
All you need is the Codemasters game F1 2020 on either PC, PS4 or XBox and go to Time Trial Mode with. You can use any of the assists available (ABS, Automatic Gears and Traction Control) and it doesn't matter if you use a wheel or a controller (or even a keyboard if that's your driving style!) Once you've set your time with the car and weather conditions picked by us on the podcast, send a screengrab or photo of your time (don't forget it MUST be a legal time in the game) to us, either by Twitter DM (@3legs4wheels), Our Discord server, Facebook private message or email or if you're on PS4 the you can add Paul as a friend (pabstar) by the cutoff time for that race.
The top 20 times will all score points (20 for 1st down to 1 for 20th) and we hope to get prizes for the end of the season too
The (revised) first race of the season is a lap of the Sakhir Circuit in Bahrain, in the dry and in a Renault. You've got until 6PM (UK) / 1PM (EST) on Monday the 14th of September to get your times in
The China race is in a Racing point and in the wet. Entries need to be in by 7PM UK / 2PM (EST) on Monday the 28th of September
The Vietnam race is in the dry in a Mercedes and the cutoff is 7PM (UK) / 2PM (EST) on Monday the 12th of October