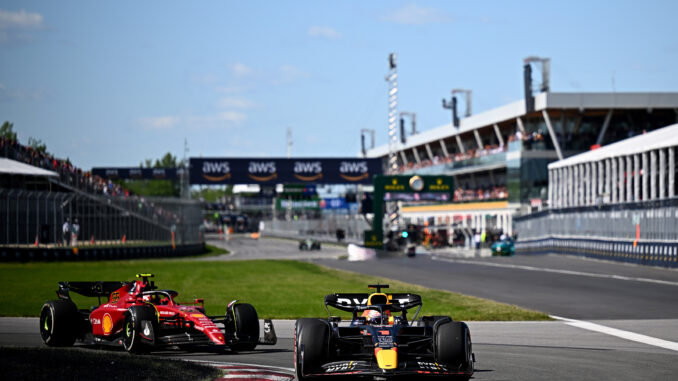 Podcast: Play in new window | Download
Subscribe: Apple Podcasts | RSS
We're back after our TT and Covid break, just as F1 is back in Canada after a couple of years away for 50% of those reasons and it was a decent enough return to the Circuit Gilles Villeneuve, or at least for some drivers anyway.
This week on the podcast we look back at the Canadian Grand Prix where RedBull once again showed that they have the fastest thing on track and can even outrun a speeding marmot. This of course meant it was Groundhog Day for the season with another win in the books for Max Verstappen
There's the usual back to front review of the teams and our thoughts on the FIA getting involved in the porpoising debate that seems to be dragging on a lot longer than anyone thought it would back in Bahrain
Also don't forget to check out our Discord server where you can sign up for our iRacing league as well as joining in with all the chat on there and you can keep in touch on Facebook & Twitter as always.
And if you want to take advantage of our partnership with Athletic Greens then just click here
Enjoy
As always, you can listen here or on Stitcher iTunes Amazon and most other podcast apps too along with Spotify, Acast and TuneIn Radio on your smart speakers.