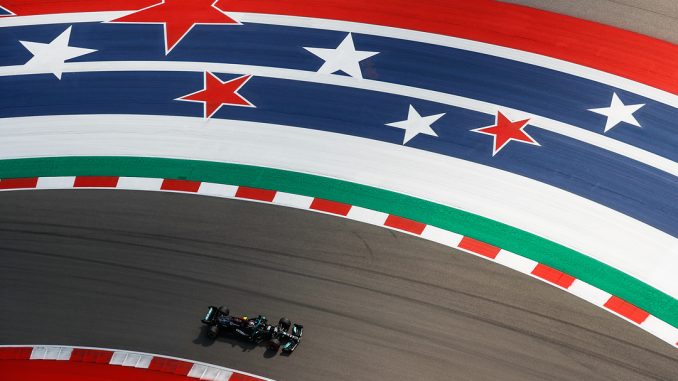 Podcast: Play in new window | Download
Subscribe: Apple Podcasts | RSS
This week we take a bit of a deep dive into a few off-track areas of F1, with an emphasis on the reports that came out last week that RedBull have exceeded the cost cap (according to the FIA, but not to the team) and wonder if there are any ways that this can be more strictly policed and monitored and wonder what the penalties are going to be. Needless to say as it's mostly in accountancy speak, we haven't got a clue what's going on with it and how these things are even calculated.
When we finally get round to talking about things with cars that go fast, we get to look forward to this weekend's United States Grand Prix where RedBull hope to wrap up the Constructor's Championship on a circuit that will probably suit them more than any other team (a bit like most of the others this season)
Fans of tangents will love this show for certain!
If you want to take advantage of our special offer of a huge discount and 4 FREE months of NordVPN go to https://nordvpn.com/4wheels or use the coupon code 4WHEELS
Also don't forget to check out our Discord server where you can sign up for our iRacing league as well as joining in with all the chat on there (and put your suggestion in for podcast titles too) and you can keep in touch on Facebook & Twitter as always.
Enjoy
As always, you can listen here or on Stitcher iTunes Amazon and most other podcast apps too along with Spotify, Acast and TuneIn Radio on your smart speakers.