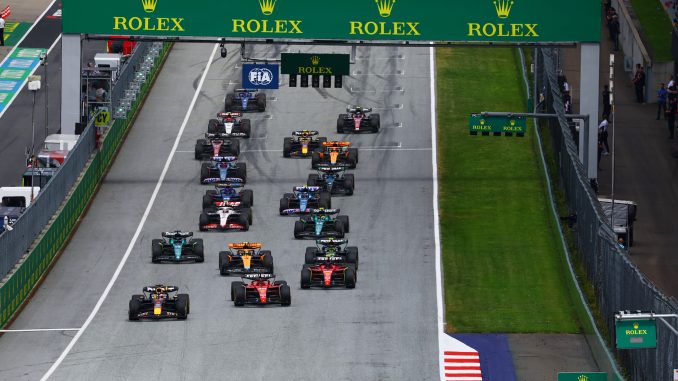 Podcast: Play in new window | Download
Subscribe: Apple Podcasts | RSS
First off we want to start with a big announcement, we'd like to welcome Kieren Thomson to the team as a full member. He's been helping us on out on the show over the last few weeks while Chris has been busy and Lee's been doing Lee things in Tennessee (we don't want to know what those things were, so use your imagination!) So he'll be more than our summer intern now and we'll have to make our own tea and it's back to getting our own biscuits again!
Next up we've got about the only thing related to the Austrian Grand Prix that hasn't had penalties applied to it, even though we're pretty sure we crossed a couple of line while we we recording it. This week's podcast looks back at another F1 race where the final result wasn't actually known for about 3 hours after the chequered flag dropped. Which is a shame because we saw some decent racing at the RedBull ring this weekend, in both the sprint and the GP
Of course there's a glut of tangents and massive amounts of conjecture, but it wouldn't be us without it!
If you want to take advantage of the offer on this week's show from Manscaped just use the code 3L4W at the checkout to get free Worldwide shipping and 20% off
Don't forget to see how you did in our prediction league and the Official F1 Fantasy game in the games section and you can also join in with us all season on Discord too, along with Facebook & Twitter and Paul's attempts at Sim Racing on our Twitch channel
Also if you want early and ad-free access to the shows and an extra show most weeks, you can subscribe to our Patreon from £/$/€1 a month
Enjoy
As always, you can listen here or on iTunes Amazon and most other podcast apps too along with Spotify, Acast and TuneIn Radio on your smart speakers.