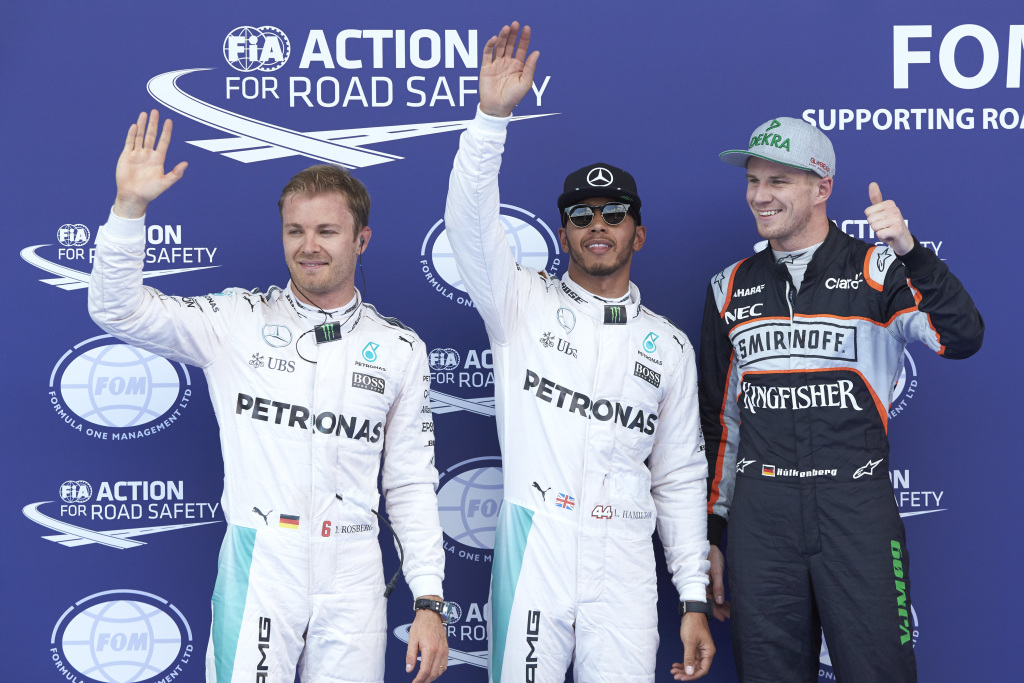 Podcast: Play in new window | Download
Subscribe: Apple Podcasts | RSS
I think you can see where we stand after the last lap of the Austrian Grand Prix this weekend as to who was to blame for the crash between the two Mercedes cars (clue it's not Lewis Hamilton!)
We've got a packed podcast this week with a look back on this weekend's race, which would have had a shedload of talking points anyway without the second all Merc shunt of the season. There's points for Manor, Sebastian Vettel's tyre exploding spectacularly, the best performance from Jenson Button that we've seen all season and loads more. In fact we've gone over 2 hours this week, so don't make any plans!
We've tried to preview the upcoming British Grand Prix as well as there are going to be massive implications for the way that Mercedes handle the issues between their drivers, especially with it being Lewis Hamilton's home race this weekend.
There's also a few bits of news ahead of the Silverstone weekend and more besides.
Don't forget to keep the If You… Never… suggestions coming in and keep up the tweets and emails and we'll try and answer as many of your questions on the show as we can as well, you can tweet us on @3legs4wheels or drop us an email on[email protected] or get in touch on our Facebook page as well. And we'll be back for the live race blog on Sunday too.
Enjoy
As always, you can listen here or on Sticher and iTunes and most other podcast apps too!