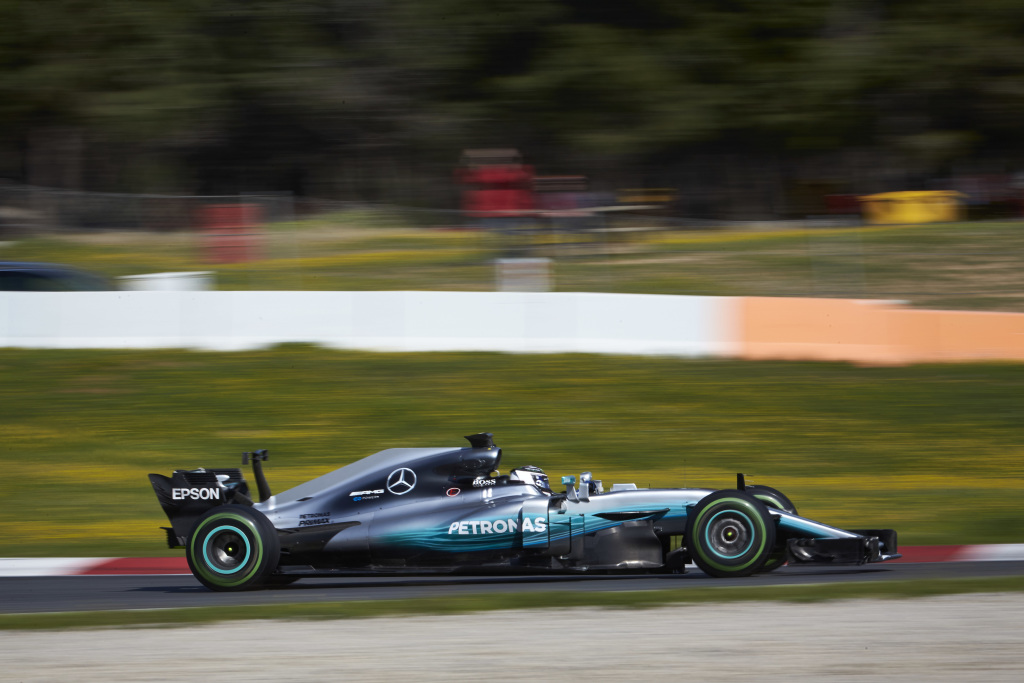 Podcast: Play in new window | Download
Subscribe: Apple Podcasts | RSS
The 1st of the 2 pre-season test is done and we've found a few things out about reliability (The Black & Orange car doesn't have much), tyres (they're bloody big), new aero (whale tails & shark fins) and who might be a little bit crashy this year (didn't U2 have a song called "Daddy's going to pay for your crashed car"?). But we don't know about all out speed yet and we probably won't find that out for another couple of weeks until we see what happens in Melbourne.
We've had a few decent times in testing that have been faster than last year, but without knowing all the variables, we're not sure who is sandbagging (going slower than they can) or bagsanding (running on a thimble full of fuel and new kittensoft tyres) so it's wild speculation time and that's one thing we know we're pretty good at. So there's plenty of it on this week's podcast.
We've taken a look at what information we could get out of the performances in Barcelona last week and a few things that we should look for in the 2nd test session (7th to 10th of March). But of course there's more than the review and the preview as well this week. We've got the latest edition of the "Who's A Total Shunt" game (and who is doing the theme tune this week?) The launch of the 2017 Formula Lee season with the details of "Lee-season Testing" and the best of the mailbag too and if you want to join in then please keep the Tweets, Emails and Facebook posts coming and don't forget there's an extra show that you can get access to by pledging on our Patreon Page
Enjoy
As always, you can listen here or on Sticher and iTunes and most other podcast apps too!