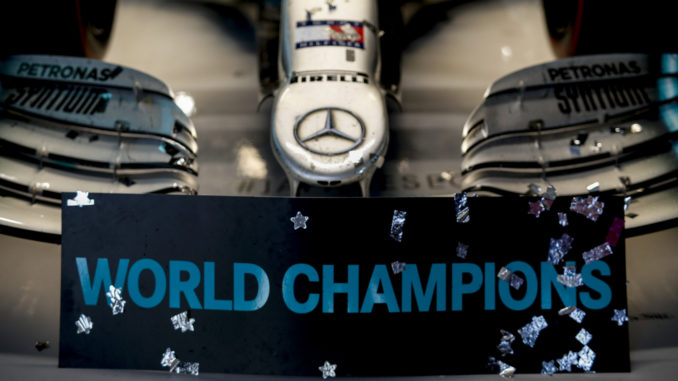 Podcast: Play in new window | Download
Subscribe: Apple Podcasts | RSS
Sorry, sorry, sorry. Can you tell we're sorry this week. It wasn't just qualifying in the Japanese Grand Prix that was delayed this week. After somehow managing to get jetlag without leaving the sofa at the weekend, we ended up not being able to get together on Monday to record out thoughts on the last race, so instead we managed to get 3 of us together to record the show on Wednesday, but we thought that everyone deserved better than only part of the team doing a podcast this week, so we needed a special guest and this week on the podcast we're joined by Suzie Kennedy (@suzieadkennedy) who some of you will know from her F1 tweets (and her way of managing to get Real Housewives memes into any conversation about motor racing as well).
So between the 4 of us we take a look back at the controversial (for Ferrari anyway) Japanese race that clinched the 6 double championship for Mercedes (we don't know who is going to take the driver's crown, but as the only 2 that can mathematically win it are Hamilton and Bottas then it's a dead cert that both titles are going to Brackley again). There's a round up of the news as well and more tangents than normal (by our standards!)
There's also the usual features with along with a new Formula Lee challenge (Mexico in the dry in a Renault) and don't forget to sign up for our league in the official Fantasy F1 game and we've got our own predictions league running too that you can take part in.
Don't forget about our extra show on our Patreon page where you can get an exclusive extra podcast for as little as $1 a month. And if you want your own 3Legs4Wheels t-shirt you can get one from our shop at Teepublic
Enjoy
As always, you can listen here or on Stitcher and iTunes and most other podcast apps too along with Spotify, Acast and TuneIn Radio (which means we now play on Alexa devices)