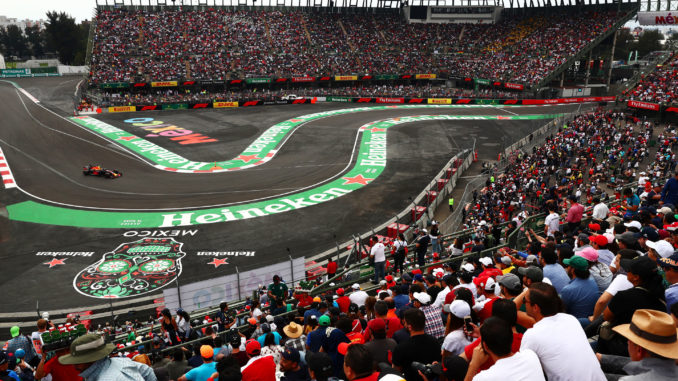 Podcast: Play in new window | Download
Subscribe: Apple Podcasts | RSS
Not only are we back on schedule this week with a Tuesday podcast, but we've (Lee has anyway) invested in some new streaming equipment and we're back on YouTube as well! So this week's podcast where we look forward to the Mexican Grand Prix at the weekend is not only available here but you can watch us do the show as well!
This week on the podcast we take a look forward to the race where Lewis Hamilton has sealed the World Championship for the last 2 seasons and wonder if he can do it again, or will he have to wait a week and take the title at the US Grand Prix in Austin, Texas?
There's a bit of a discussion about the F1 news at the moment with RedBull cutting ties with Patricio o'Ward just a few months after signing him to their junior program and a look at a couple of other stories around the paddock this week as the teams ship out to North America for the double header.
We've had a few comments about the audio quality lately, so we're trying something different with it this week, so please let us know if it's an improvement.
There's also the usual features, like a Who's A Total Shunt but we forgot to mention the current Formula Lee challenge (Mexico in the dry in a Renault) and don't forget to sign up for our league in the official Fantasy F1 game and we've got our own predictions league running too that you can take part in.
Don't forget about our extra show on our Patreon page where you can get an exclusive extra podcast for as little as $1 a month. And if you want your own 3Legs4Wheels t-shirt you can get one from our shop at Teepublic
Enjoy
As always, you can listen here or on Stitcher and iTunes and most other podcast apps too along with Spotify, Acast and TuneIn Radio (which means we now play on Alexa devices)