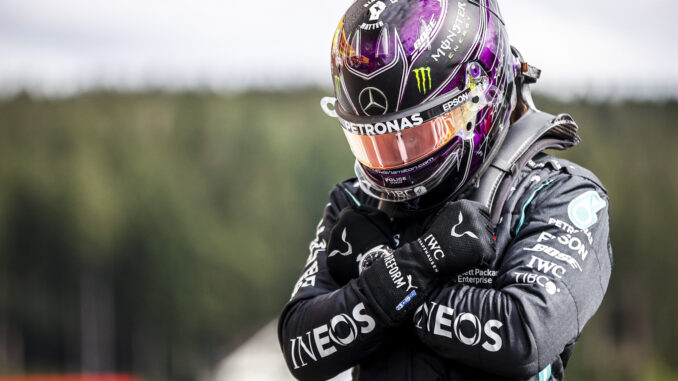 Podcast: Play in new window | Download
Subscribe: Apple Podcasts | RSS
How many years has the Belgian Grand Prix thrown out an absolute classic? Probably not as many as you'd think and this years was another one to add to the list of not the most exciting races in the world ever. Especially if you're a Ferrari fan!
This week on the podcast we take our usual team by team look back at the race in the Ardennes Forest which after promising so much (including the rain that only came after everyone had packed up) and delivered a bit of a parade. But most tellingly it showed how much Ferrari have dropped off the pace since this time last year for reasons that aren't allowed to be revealed due to their intellectual property.
There's the usual round up of the news as well with a Who's A Total Shunt and the return (thank you for fixing the problem Codemasters) of Formula Lee. Don't forget to get your Prediction League entries in for Belgium as well. And check out our Discord server where you can sign up for our iRacing league as well as joining in with all the chat on there and you can keep in touch on Facebook & Twitter as always .
At least we've got Monza to look forward to this weekend!
Enjoy
As always, you can listen here or on Stitcher and iTunes and most other podcast apps too along with Spotify, Acast and TuneIn Radio on your smart speakers.