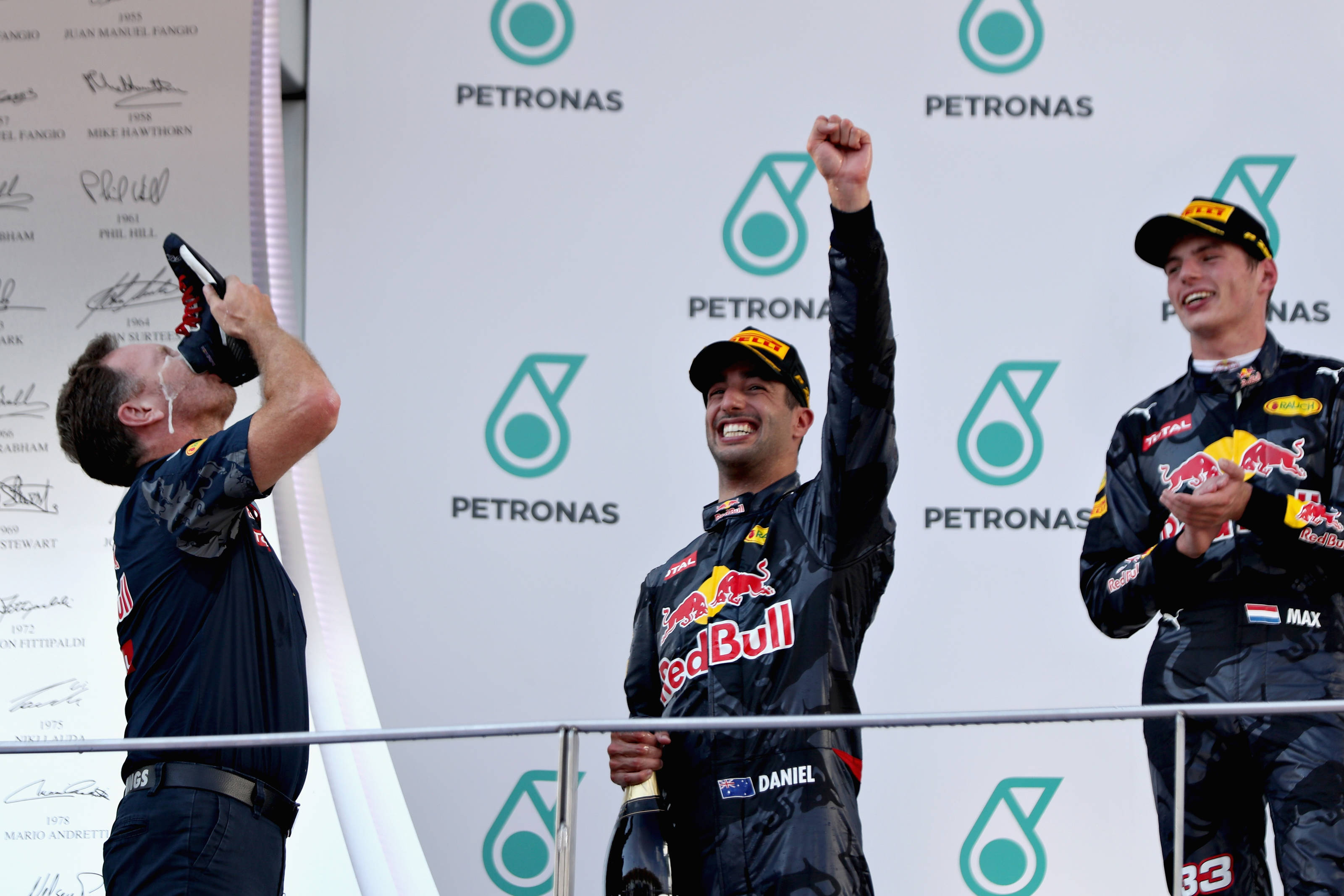 Podcast: Play in new window | Download
Subscribe: Apple Podcasts | RSS
Sorry, it was too easy to get another shoe gag in after Daniel Ricciardo's win at the Malaysia GP this weekend and the podium celebrations which saw not only the top 3 drivers drink from his racing shoe, but Christian Horner joined in as well. These Aussies have some strange traditions!
This week on the podcast we go through how all 22 drivers did in the race and are genuinely amazed by the fact that Jolyon Palmer has finally managed to score a point this season, is it enough to save his F1 career? We're not sure, but at least if it doesn't then he's managed to get his name in the record books instead of being an also ran! We also look forward to Suzuka this weekend for the Japanese GP, which is another early start for European F1 fans on a Sunday morning and a late finish for the American viewers on a Saturday night!
There's the results of the latest Formula Lee challenge (full times can be found here) and details of the 1st sprint race (there's only a week until Suzuka, so it's a 1 week challenge this week!)
We've got the usual bad jokes, bad taste comments and tangents as well and keep those  Tweets, Emails and Facebook posts coming in too as some of the best ones get read out and answered on the show (when the 3legs4wheels laptop decides that it's not going to run an update in the middle of recording!)
Enjoy!
As always, you can listen here or on Sticher and iTunes and most other podcast apps too!