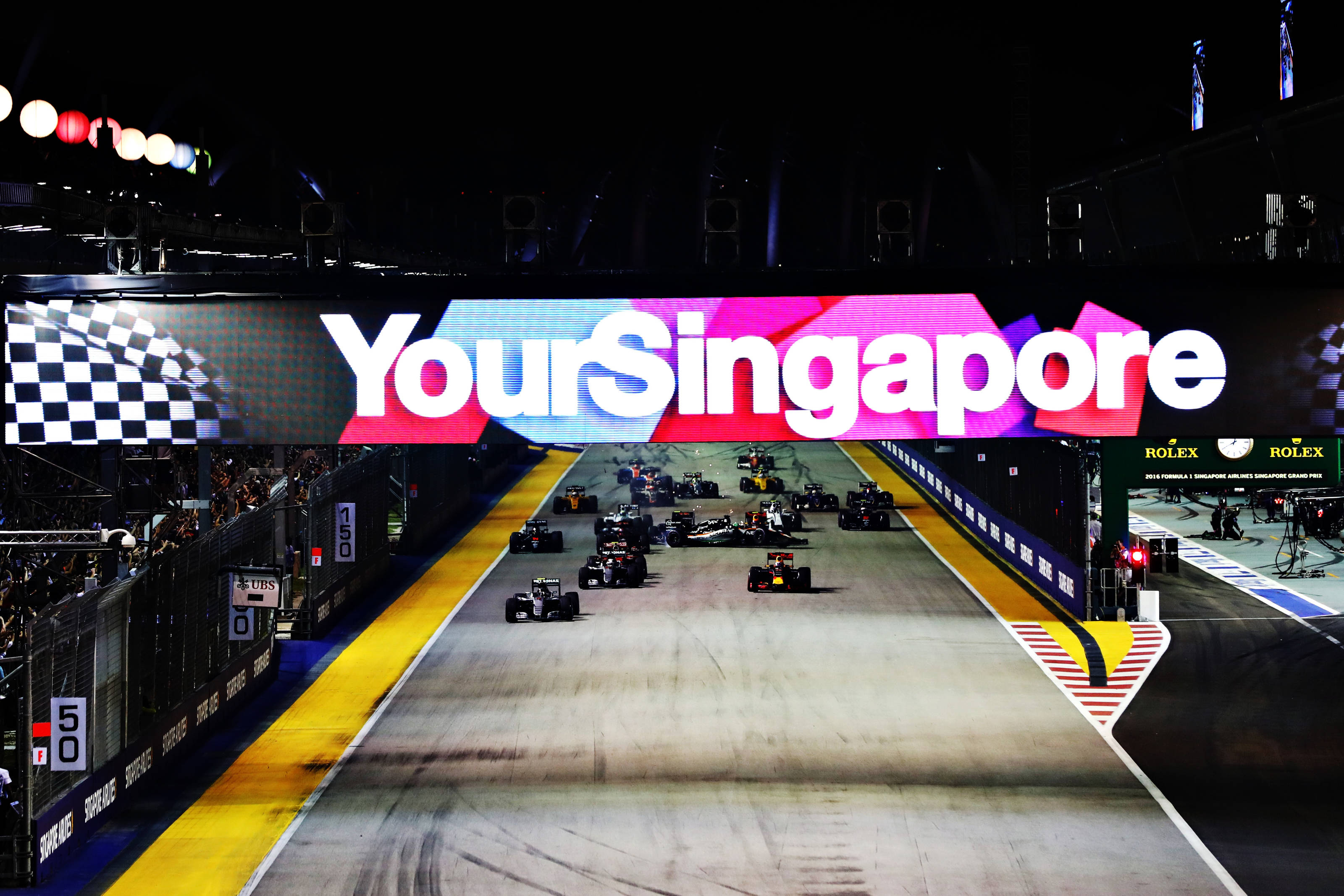 Podcast: Play in new window | Download
Subscribe: Apple Podcasts | RSS
The sign above the track might have said Your Singapore, but it was certainly Nico Rosberg's at the weekend! This week on the podcast we take a look back at a dominant win from Nico Rosberg at the Singapore Grand Prix ahead of Danny Ric in the charging Red Bull.
We've got a full team by team review of the race and look back at who got the most out of the weekend. There's also a run down of the Formula Lee challenge with the virtual grid from the F1 2016 lap of Singapore .
There's a bit of a news round up as well and a couple of things from the mailbag too.
Sorry about it being a bot of a shorter show this week, but we got hit with the recording laptop deciding that it was going to update Windows and we had no say in the matter, so we had to hang on till that had finished!
Keep an eye out for the next Formula Lee challenge for Malaysia and of course keep your Tweets,Emails and Facebook posts coming in as we do read all of them and share the best ones.
Enjoy
As always, you can listen here or on Sticher and iTunes and most other podcast apps too!