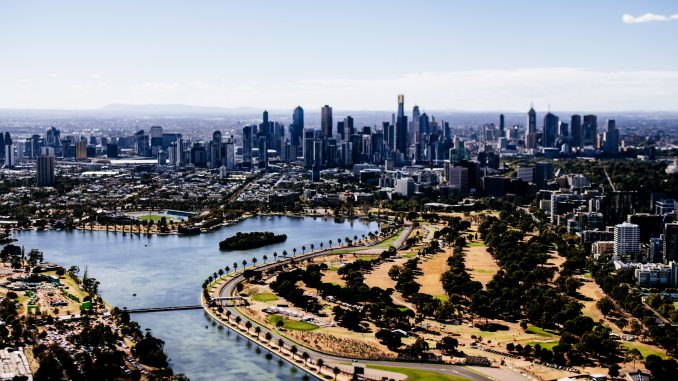 After 16 long weeks, Formula 1 returns this weekend with the Australian Grand Prix in Melbourne.
Albert Park will host its 24th race since joining the calendar in 1996, with three previous winners on the 2019 grid – Lewis Hamilton, Kimi Raikkonen and Sebastian Vettel.
With little pre-season testing, it's always hard to predict who'll do well at the opening race of the season.
3Legs4Wheels looks ahead to this opening race weekend of the 2019 campaign.
Last year's race
The 2018 Australian Grand Prix was meant to be a comfortable win for Lewis Hamilton, who was well ahead of his nearest rivals in qualifying, but a mistake under a virtual safety car by Mercedes gifted the win to Sebastian Vettel.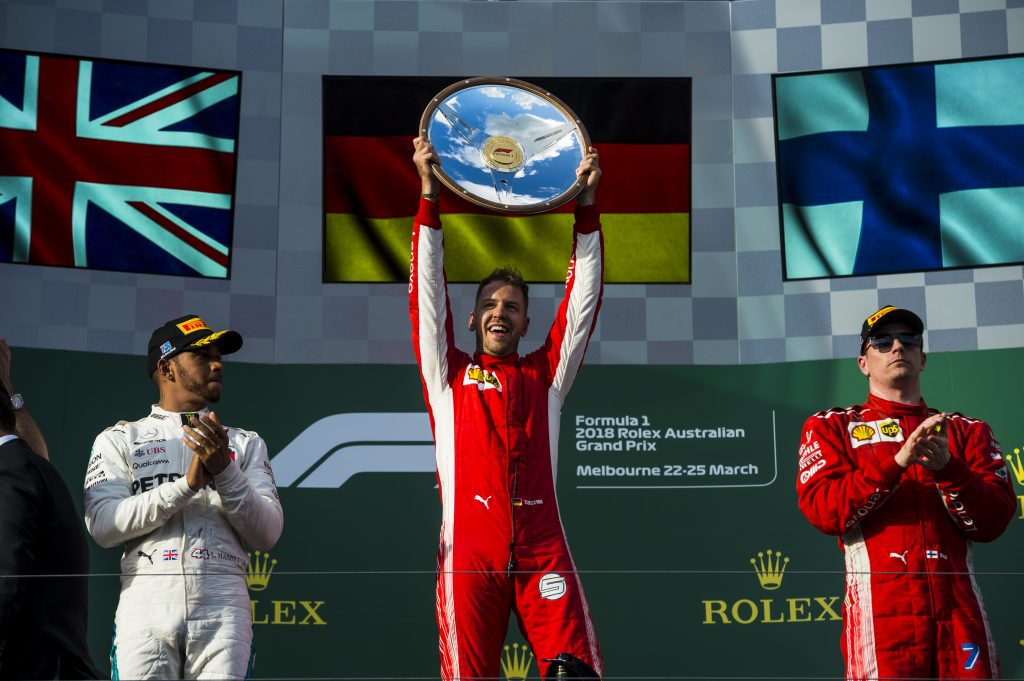 Valtteri Bottas and Daniel Ricciardo both started out of position due to grid penalties, but recovered well in the race, with Ricciardo narrowly missing out on a podium at his home race.
Perhaps one of the most memorable factors from last year's race in Melbourne was the Haas pitstop drama. Kevin Magnussen and Romain Grosjean were running 4th and 5th early on after a strong qualifying, but both ended up pulled over at the side of the track after their cars were released from the pitlane with loose wheels.
Haas's errors helped Renault put both cars in the top 10, giving the team its first double points finish since the 2011 Turkish Grand Prix.
Williams had the dubious honour of recording the first retirement of the season, with Sergey Sirotkin's brakes failing just four laps into the race.
The track
The Melbourne Grand Prix Circuit takes place on streets around Albert Park, covering 5.303km with 16 turns.
The #AusGP track build has begun! In just nine weeks' time, Albert Park will be transformed into an #F1 Grand Prix circuit. pic.twitter.com/w33xHBLEtN

— Australian Grand Prix #AusGP (@ausgrandprix) January 8, 2019
The rest of the year, the circuit is public roads, with set up work for this race getting underway in January. Although the track has quite large runoff areas for a street circuit, there's still a high chance of a safety car, with 8 and the last 11 races in Australia resulting in the safety car being called into action at least once.
Overtaking is notoriously difficult around this track, with the lack of on-track passes coming in for criticism last year, including from F1's motorsports manager Ross Brawn. Last year, the FIA experimented with the addition of a third DRS zone in Melbourne, but that seemed to have little impact. This year's cars are meant to be easier to follow due to the aerodynamic changes, while DRS is expected to have a greater effect as a result of the larger rear winds, which could create more close battles in Melbourne.
Tyres
Every race will use a hard, medium and soft tyre this year, but how hard those compounds are will vary. Instead of using terms like "superhard" and "ultrasoft", Pirelli has prepared five dry compounds for 2019, with C1 being the hardest, and C5 being the softest. For this race, C2 will be the hard tyre, C3 is the medium and C4 is the soft.
It's hoped fewer compounds with greater differences in performance will result in a wider range of pitstop strategy. Most drivers made just one pitstop, but with the teams having had little time to get to grips with the 2019 compounds, there could be some variation this year, particularly with the addition of a point for the fastest lap.
Most teams have picked similar selected sets for this race, with Renault the only team using 10 sets of softs, while Racing Point and Williams are going with 8 – every other team has 9.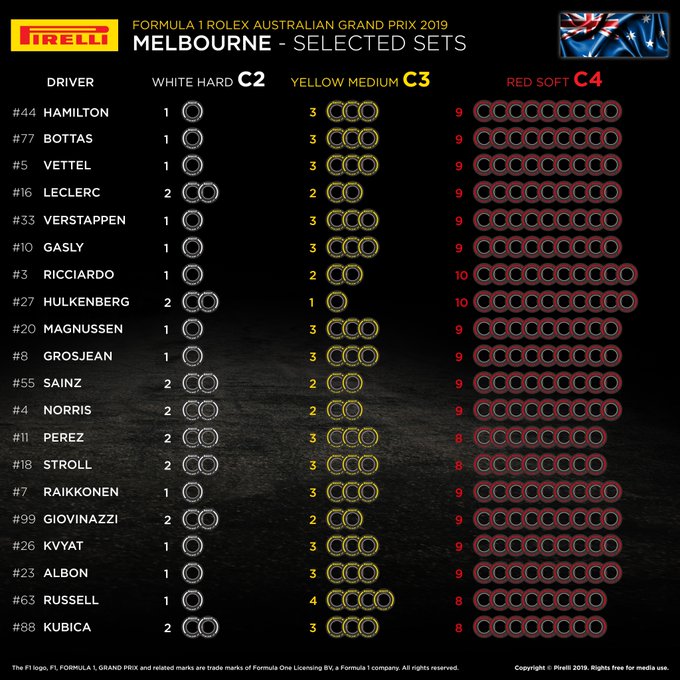 Memorable moment
Melbourne has given us a fair few entertaining moments since replacing Adelaide, which also hosted some classic tussles. Perhaps one of the most iconic images from the current Australian Grand Prix host venue came in 2002, when Ralf Schumacher's Williams got airborne going into the first corner.
The German hit the back of Rubens Barrichello's car, launching him into the air and resulting in 8 retirements.
The 2002 race is also remembered for Mark Webber's drive from 18th to 5th at his home race, which led to the Australian being given his own podium celebration in front of the Aussie crowd.
Statistics and form
Lewis Hamilton has more pole positions in Melbourne than any other driver, with seven so far in his career. However, this hasn't always translated well on Sundays, with the reigning champion having only claimed two victories in Australia, one fewer than Sebastian Vettel.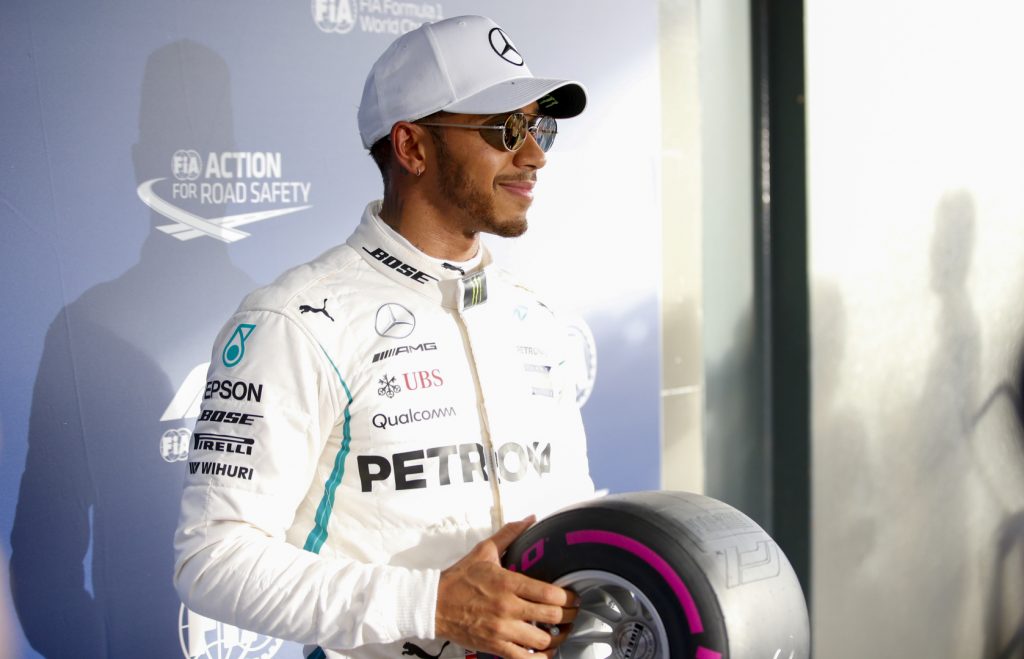 Red Bull will be looking to end a six-year spell without a pole position in Melbourne, although it's unclear with the Honda power unit will give them the pace to challenge the likes of Mercedes and Ferrari. However, an engine failure for his Toro Rosso last year means Pierre Gasly has completed just 13 racing laps in Melbourne in his career so far.
Either of Renault's drivers would create history if they end up on the podium in this race. While Nico Hulkenberg would put a halt to his streak of most race starts without a podium, Daniel Ricciardo would be the first Australian driver to finish in the top three at their home race. Ricciardo did think he'd done that in 2014, when he crossed the finish line second. However, he was disqualified after the race due to a fuel flow issue.
A number of drivers have strong finishing records in Australia. Sergio Perez has always finished the race since making his debut in, although Sauber's cars were disqualified after the race in 2011. Carlos Sainz is another driver who has never retired at Melbourne, and has even taken points every time he's driven at this track.
Predictions
You can see who each member of the podcast thinks will finish on the podium, and take part in our prediction league.
Let us know what you think through Twitter or Facebook, and join us during qualifying and the race for our live blogs. If you haven't already, don't forget to listen to this week's podcast for more of our thoughts ahead of this week's race.