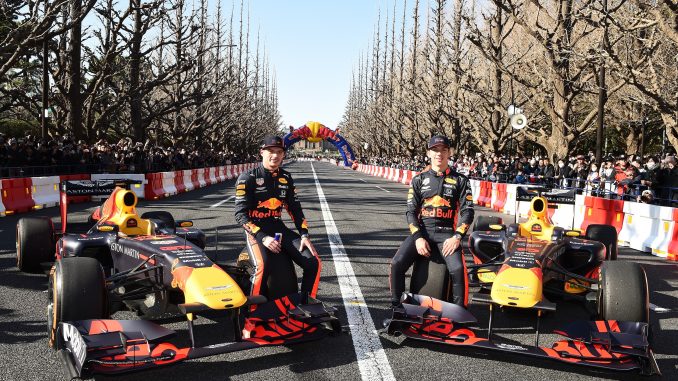 Podcast: Play in new window | Download
Subscribe: Apple Podcasts | RSS
It's a thing and it's happening! The 2019 F1 season starts this week and for the first time this year we can say that we've got a preview show.
This week on the podcast we look forward to the Australian Grand Prix this weekend in Melbourne. It's been a long off-season and there's been a lot going on but we're finally here and ready for 21 races running all the way to December (for the first time ever).
We also talk about F1 adding the bonus point for the fastest lap (with caveats) that will come in from this race, something that hasn't been a part of the rules since 1959 (Paul may have got his dates wrong on the show) and whether it's a good idea or not.
Also don't forget to sign up for our league in the official Fantasy F1 game and we've got our own predictions league running too and if that isn't enough for you there's the 2019 Formula Lee season as well.
Don't forget about our extra show on our Patreon page where you can get an exclusive extra podcast for as little as $1 a month. And if you want your own 3Legs4Wheels t-shirt you can get one from our shop at Teepublic
Also did someone say 2 shows this week?
Enjoy
As always, you can listen here or on Stitcher and iTunes and most other podcast apps too along with Spotify, Acast and TuneIn Radio (which means we now play on Alexa devices)